We are thrilled to collaborate with MT, the innovative Japanese company who are the original makers of washi tape (translated as: wa 'of Japan' shi 'paper').
MT create inspiring, versatile and easy-to-use tape products, adored by crafters, that effortlessly transform dull areas or items in your home. MT x Bluebellgray allows you to use some of our most loved and coveted designs in new and creative ways - perfect for sprucing up study areas, lining drawers or adding a floral flourish to your folders - the possibilities are endless. These products are gentle on surfaces and can be unpeeled and repositioned as needed. They require no special tools to use and using them to bring joyful colour to any space is stress free.
To show you how easy, mess & stress free these tapes are, we have demonstrated how to use below:
MT x Bluebellgray Washi Masking Tape is perfect for craft projects, scrapbooking, journaling, adding a special touch to gift wrapping & home decoration. It requires no scissors and leaves no mark when removed. It looks fantastic in our Rothesay, Pedro, Zinnia, Muralla designs, perfect for both floral and abstract lovers!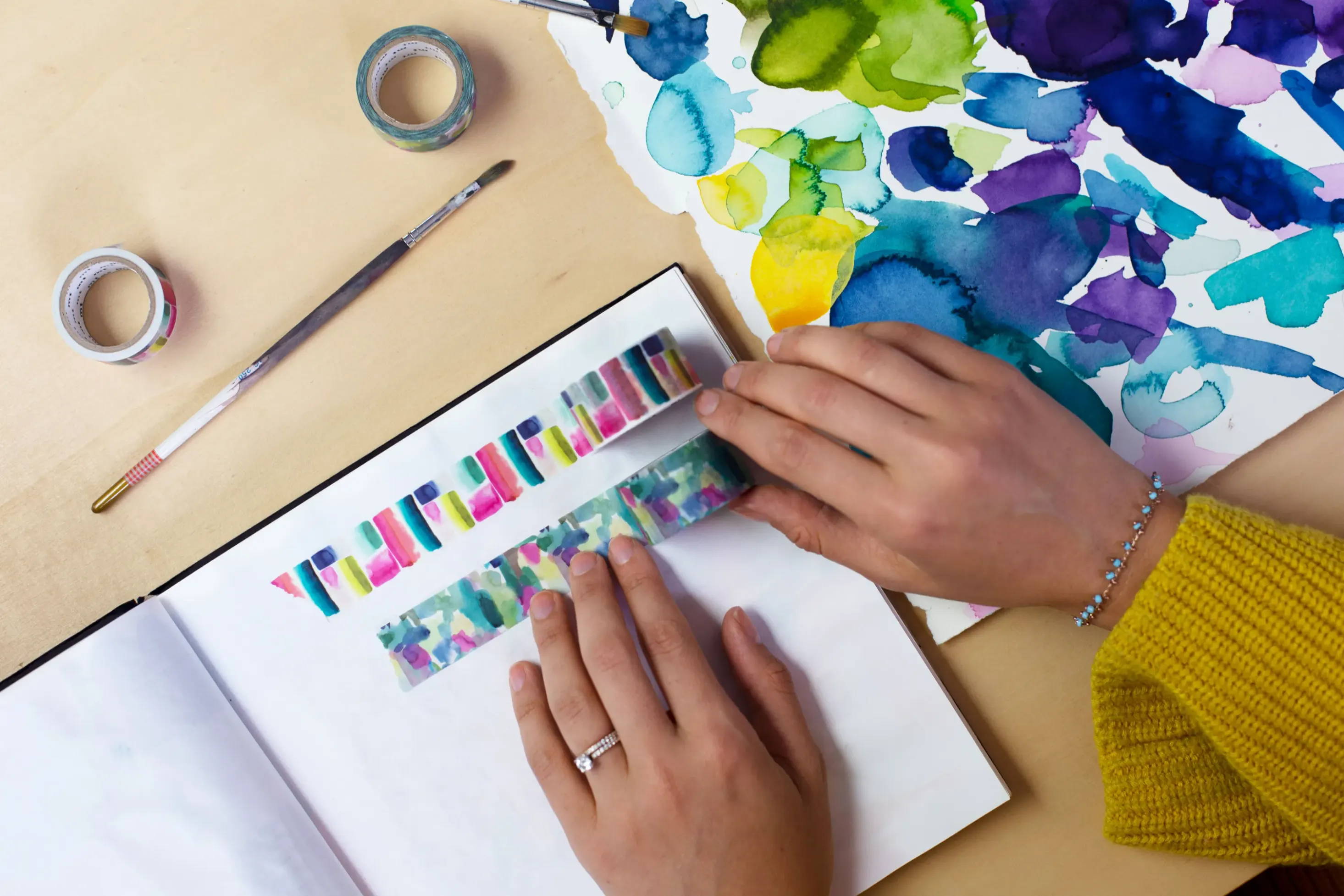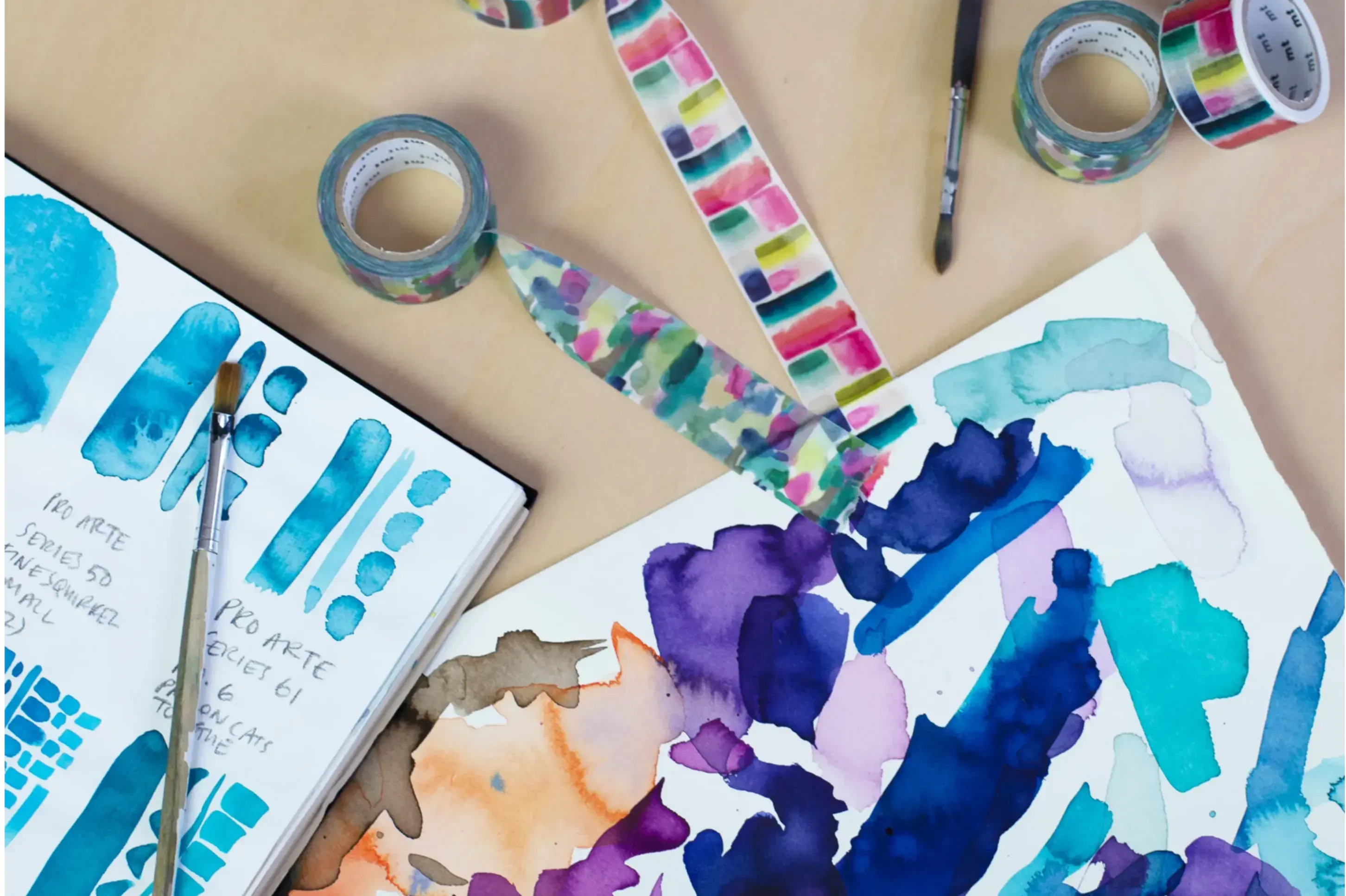 MT x Bluebellgray Decorative Craft Rolls is the closest alternative to wallpaper and won't leave a mark when removed - this would be the perfect way to add your own decor to a rented accommodation, use to zone and brighten up an office or study area or stick to the back of a bookshelf for some gorgeous pattern layering. Decorative Craft Rolls are available in our Corran, Anya, Rothesay, Archie and Valencia designs. Each tape measures 230mm wide by 5m long and pattern matched so it can be used on surfaces of any size leaving a beautiful wallpaper effect, without the hassle of wallpapering! Here we have used our Anya print MT craft roll to brighten up one of the chairs in our Glasgow studio.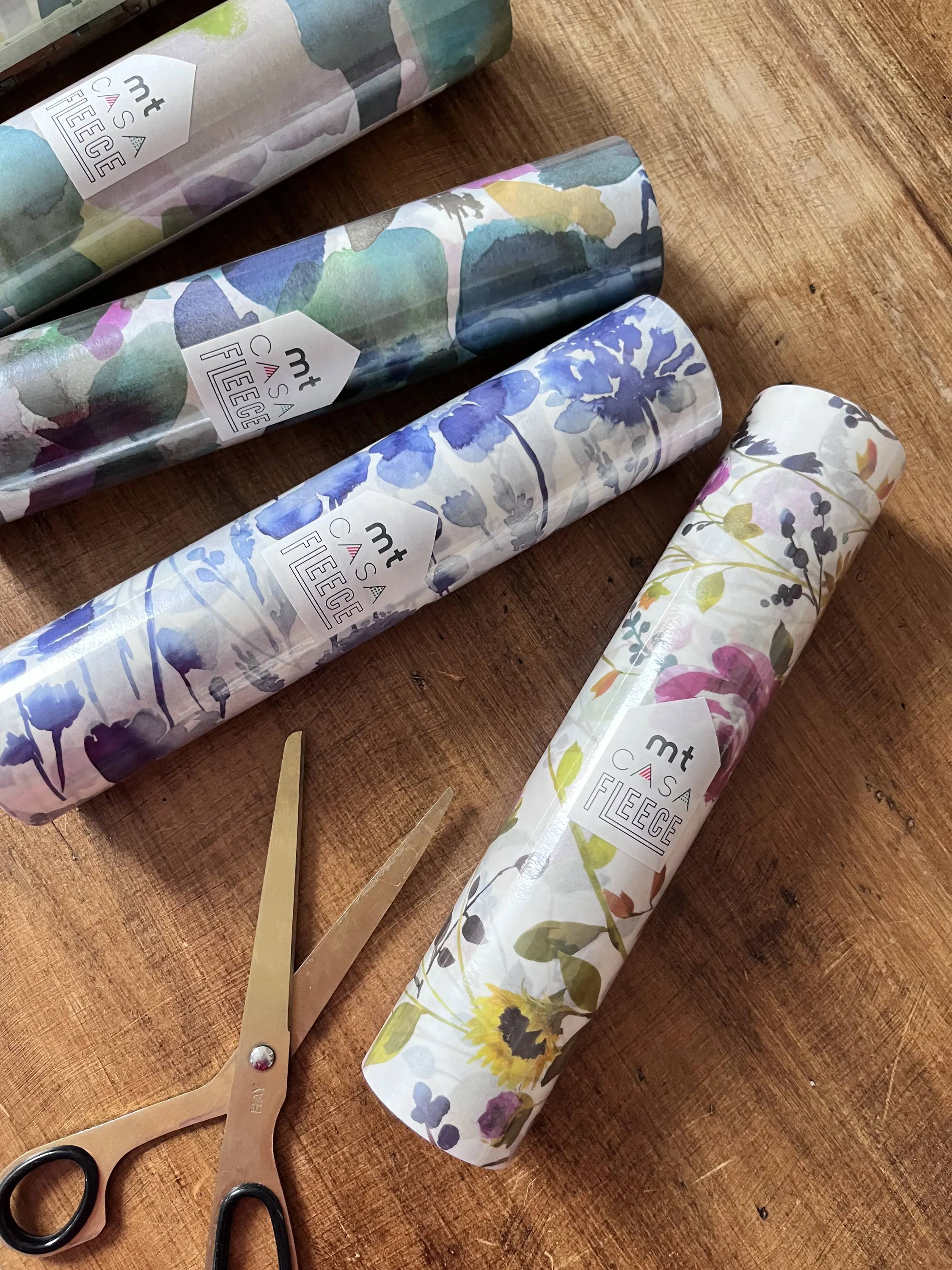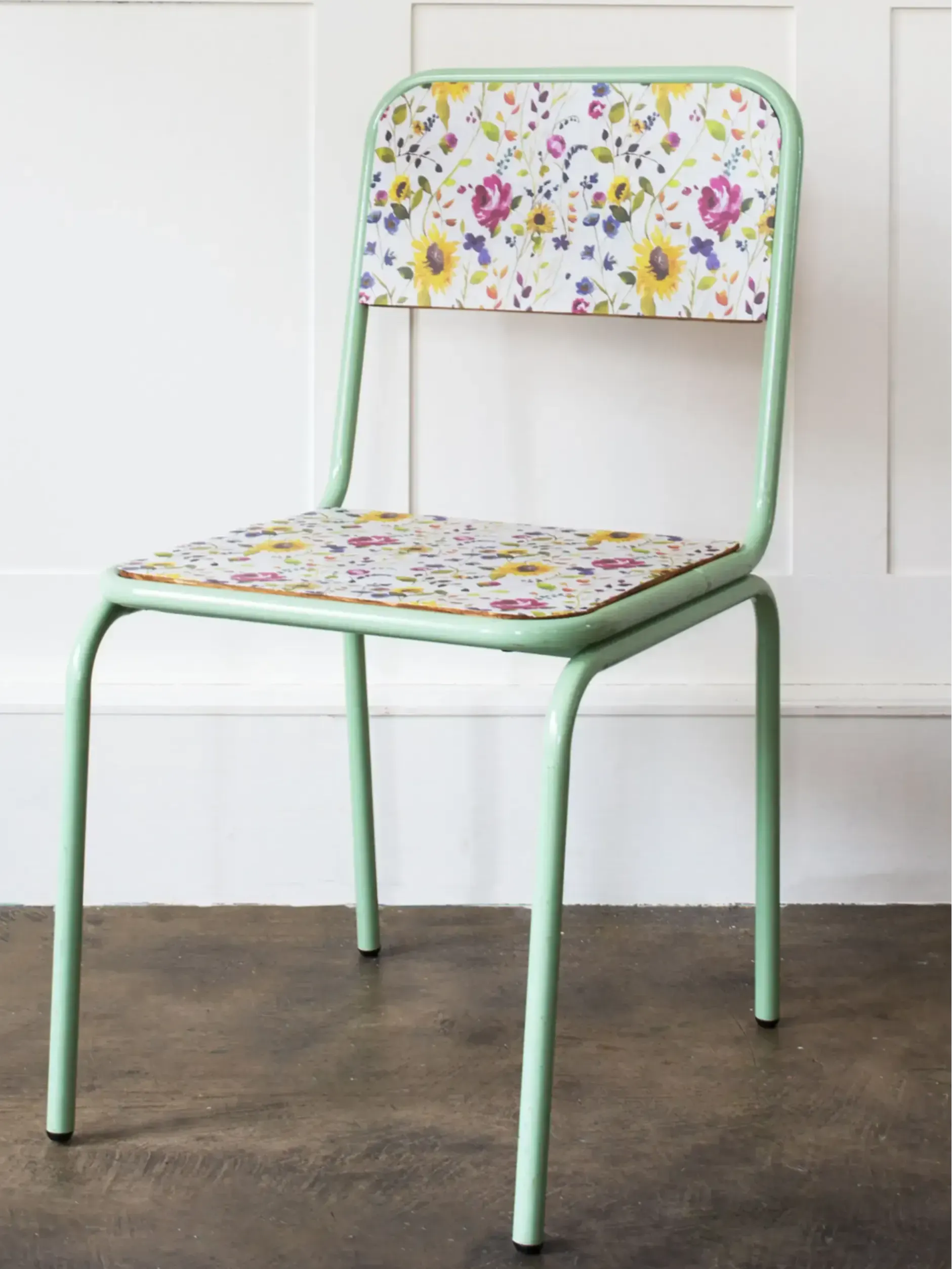 MT x Bluebellgray Craft Sheets easily add a beautiful block of colour to any bland space, these could transform a tired looking tabletop, give a pleasant pop of colour when used inside drawers or add some design detail to your kitchen when wrapped around storage jars. The backing paper and helpful grid guidelines on the back of each sheet mean they can be used even for tricky shaped spaces. Below we have used our Valencia print craft sheet to transform this table top. These craft sheets are available in our much loved Archie, Valencia, Rothesay, Corran and Anya designs. The sheets are reusable and are 27cm x 90cm.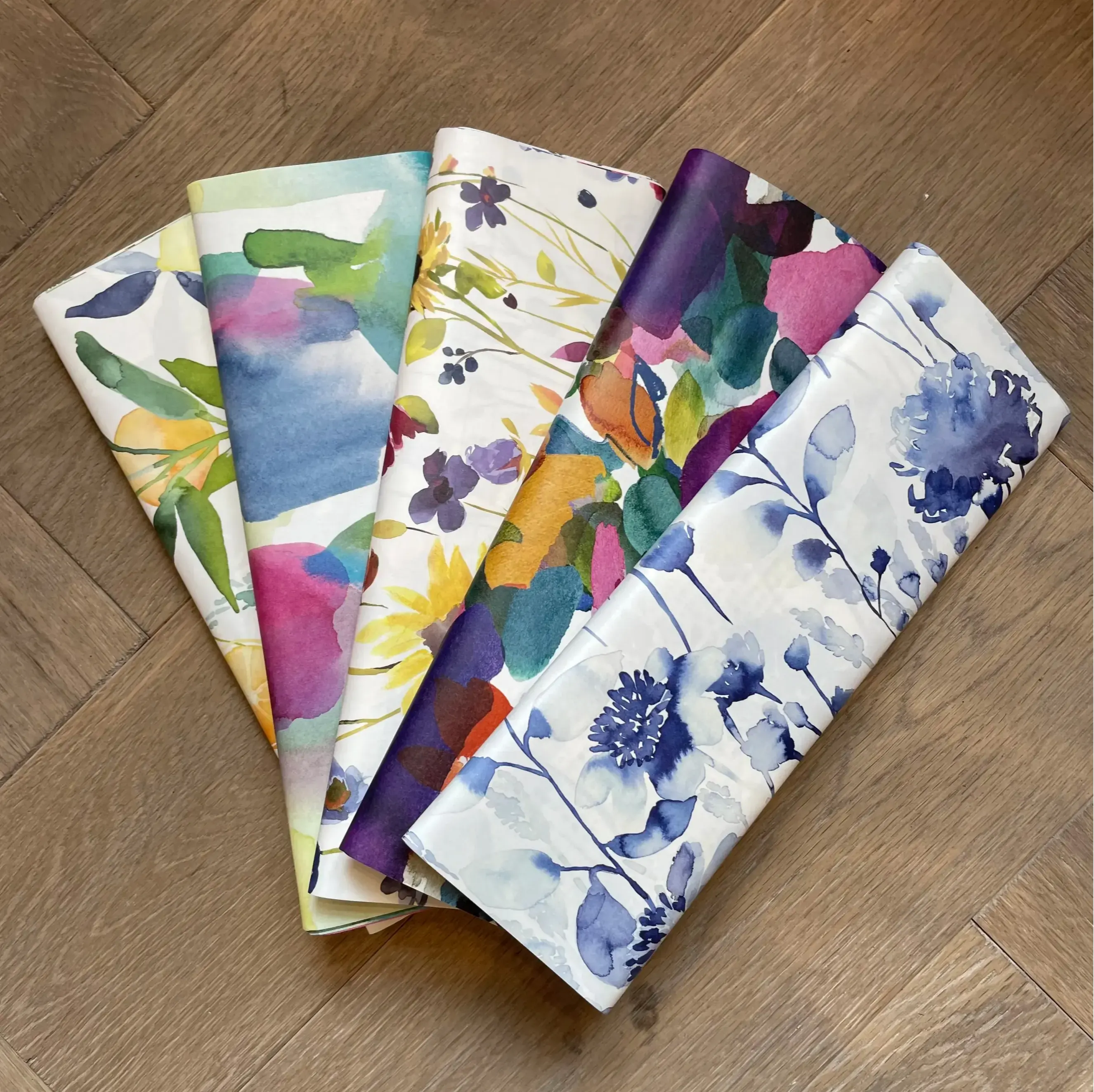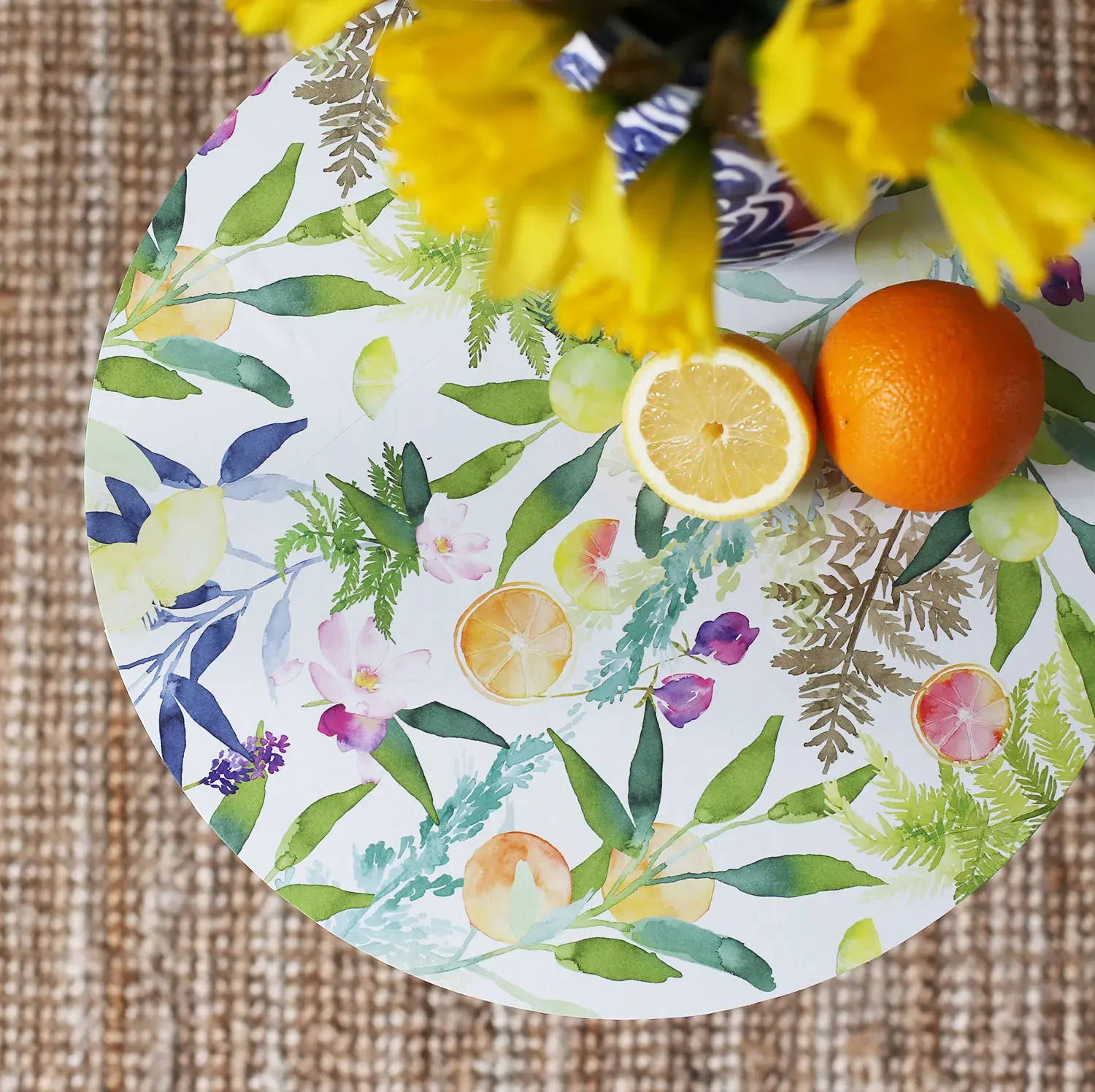 ---