Bespoke curtains for any space
Inject a dose of colour into your home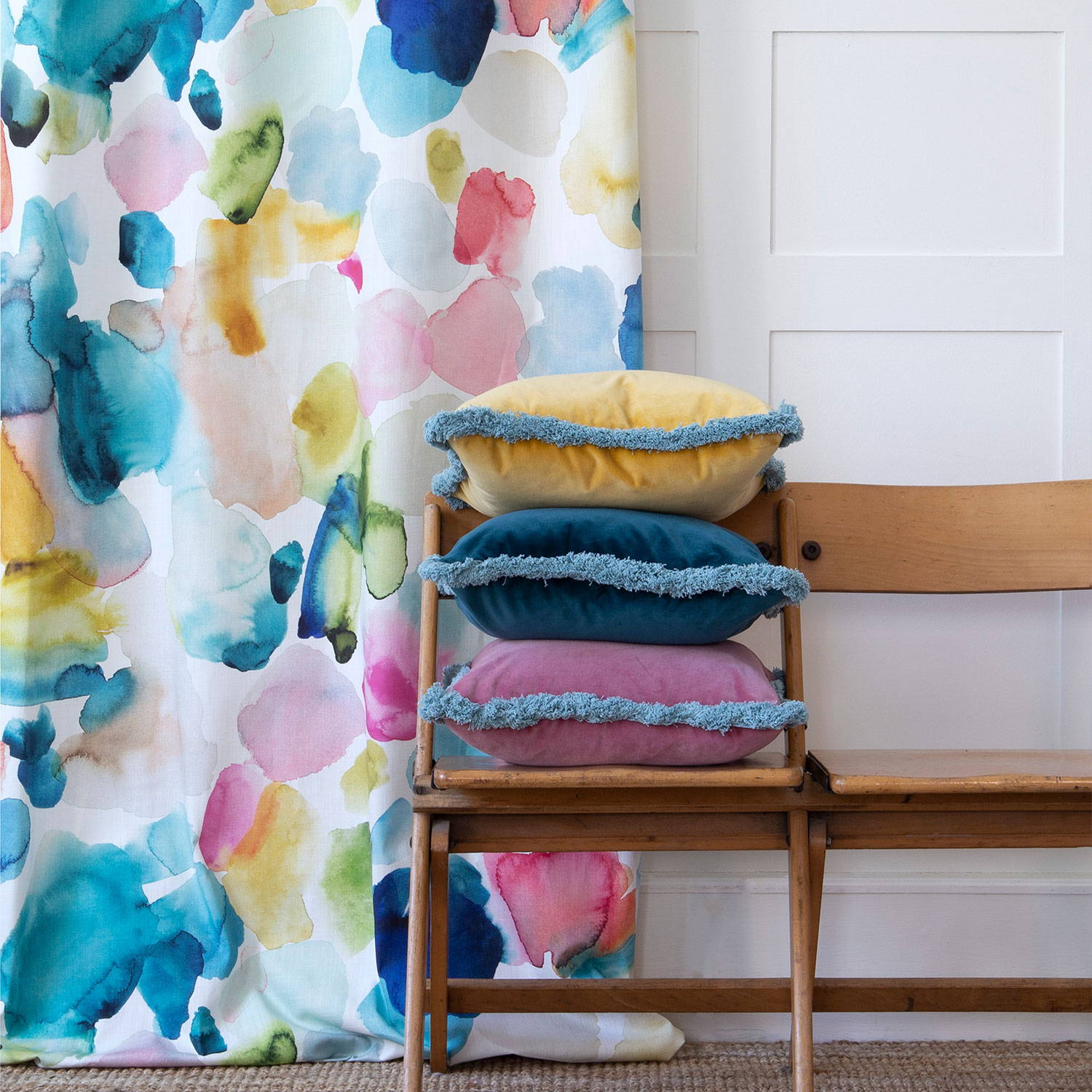 ---
Add individuality to any room with our bespoke curtain service, which turns our luxury digital printed fabrics into eye-catching printed curtains and blinds.
From vibrant brushstrokes to pretty florals and uplifting botanicals, Bluebellgray's signature hand-painted designs on printed fabric instantly transform your interiors. One of our favourite ways to make a design statement in any room is via our bespoke curtain service.
Together with our expert local curtain maker, we provide you with unique, colourful curtains that are made-to-measure to meet your needs. Offering a range of printed curtains and blinds, you can choose from our varied selection of artistic and signature designs, or a vibrant plain fabric to ensure the perfect finish.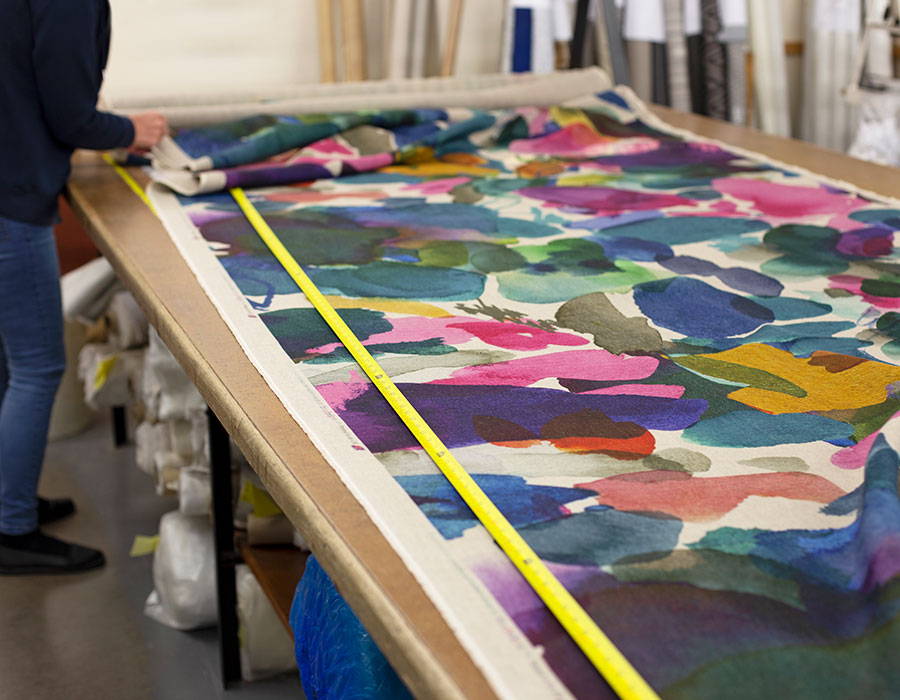 When you order bespoke curtains with Bluebellgray, you can be assured of the same attention to detail you've come to expect from Fi and our team, including a full measure and fit service. Our curtain maker begins by checking the fabric for any imperfections, before measuring and cutting it to the required length.
Carefully crafted to the highest quality
The hems and lining are then meticulously stitched into place, as your colourful custom-made curtains begin to take shape. Extra care is taken to ensure the fabric sits perfectly, before the curtains are stitched for the final time. The finished curtains are then carefully ironed and packed, ready to be sent on their way to you.
To start creating your own bespoke curtains from Bluebellgray, browse our range of hand-painted designs in botanical, floral and abstract prints. Or, take a look through our collection of designer ready made curtains featuring Bluebellgray's signature prints.
Made by hand to make a design statement
---
How to order made-to-measure curtains from Bluebellgray
You can visit us in-store at our flagship store located at 162 Hyndland Road, Glasgow or fill out the form below to start your bespole journey.