8 Inspiring Colour Combinations
Upgrading your living space? Here are eight colour combinations of our signature printed cotton fabrics and linen styles to create a room you'll love.
Spring clean your space with a soothing palette of greens, blues and sunny hues that remind you of the most rejuvenating season. Our go-to? Pairing the Isolation Garden and Nonna Bianca luxury printed fabrics with an Orange Gingham oil-cloth table runner, all offset by a neutral paint colour, rattan accessories and plenty of light-loving houseplants.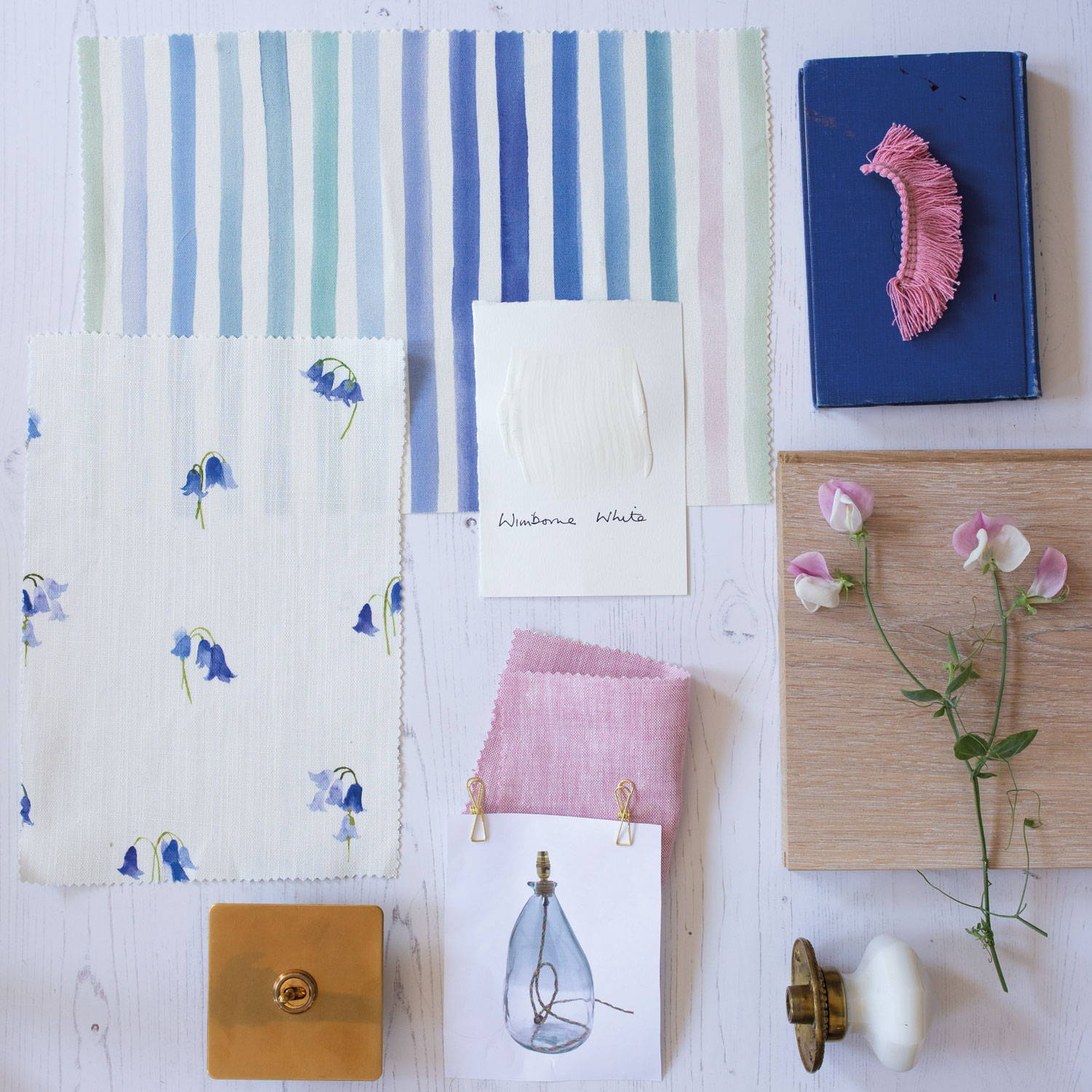 It's back to nature with these floral-inspired hues that will instantly ground you. Team our Bluebells cotton linen fabric with the Market Stripe Cornflower fabric for a colour combination to keep your living space calm. We love Farrow & Ball's Wimborne White wall paint and a delicate pop of dusty pink for this soothing palette.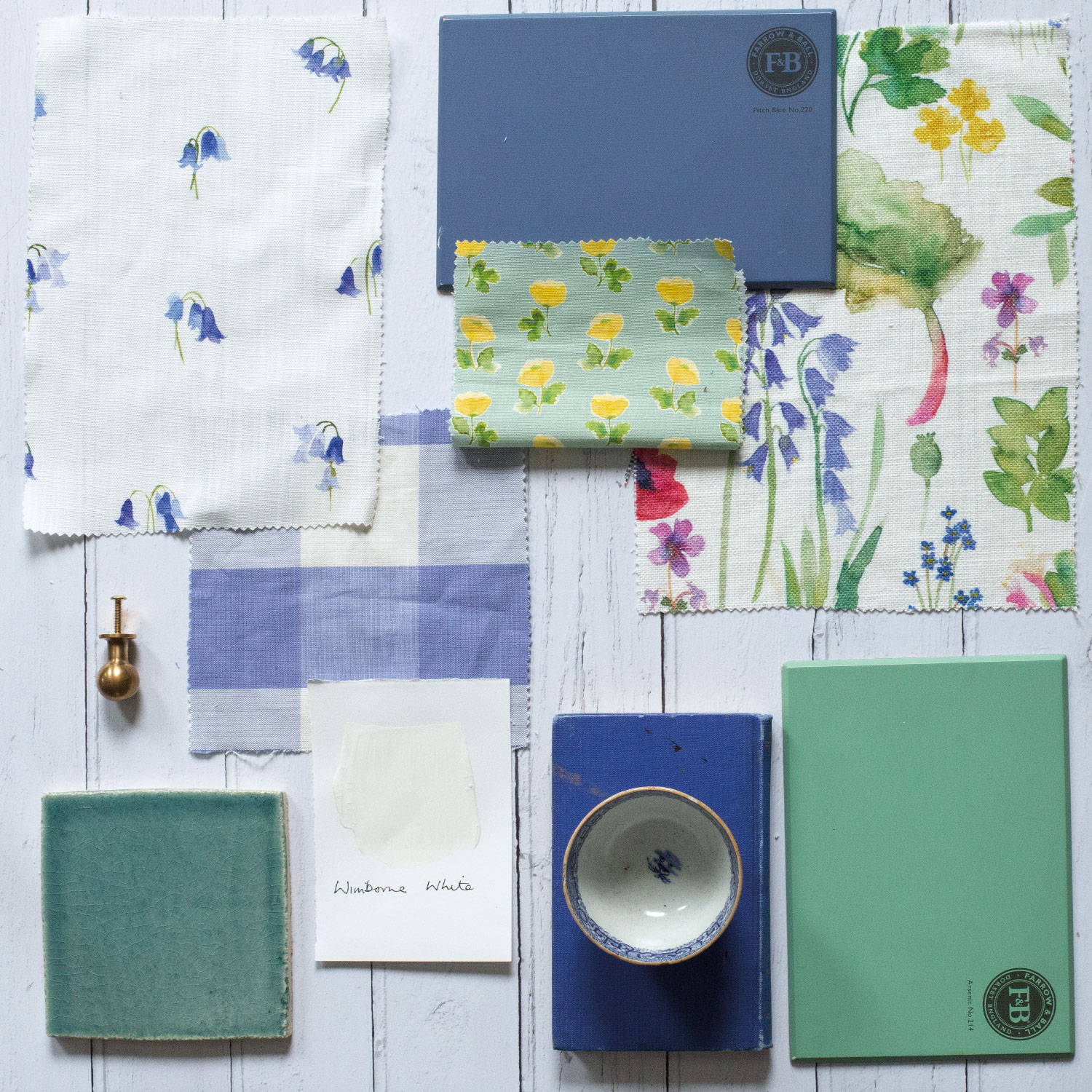 Embrace sunshine days all year round with this joyful yellow and blue colour palette. Mix indigo ginghams large and small, with our Nonna Bianca or Yaya printed floral fabric for proof you can mix and contrast whimsical florals and structured checks. Finish with a flourish of pink in our Candy tassel for something that draws the eye.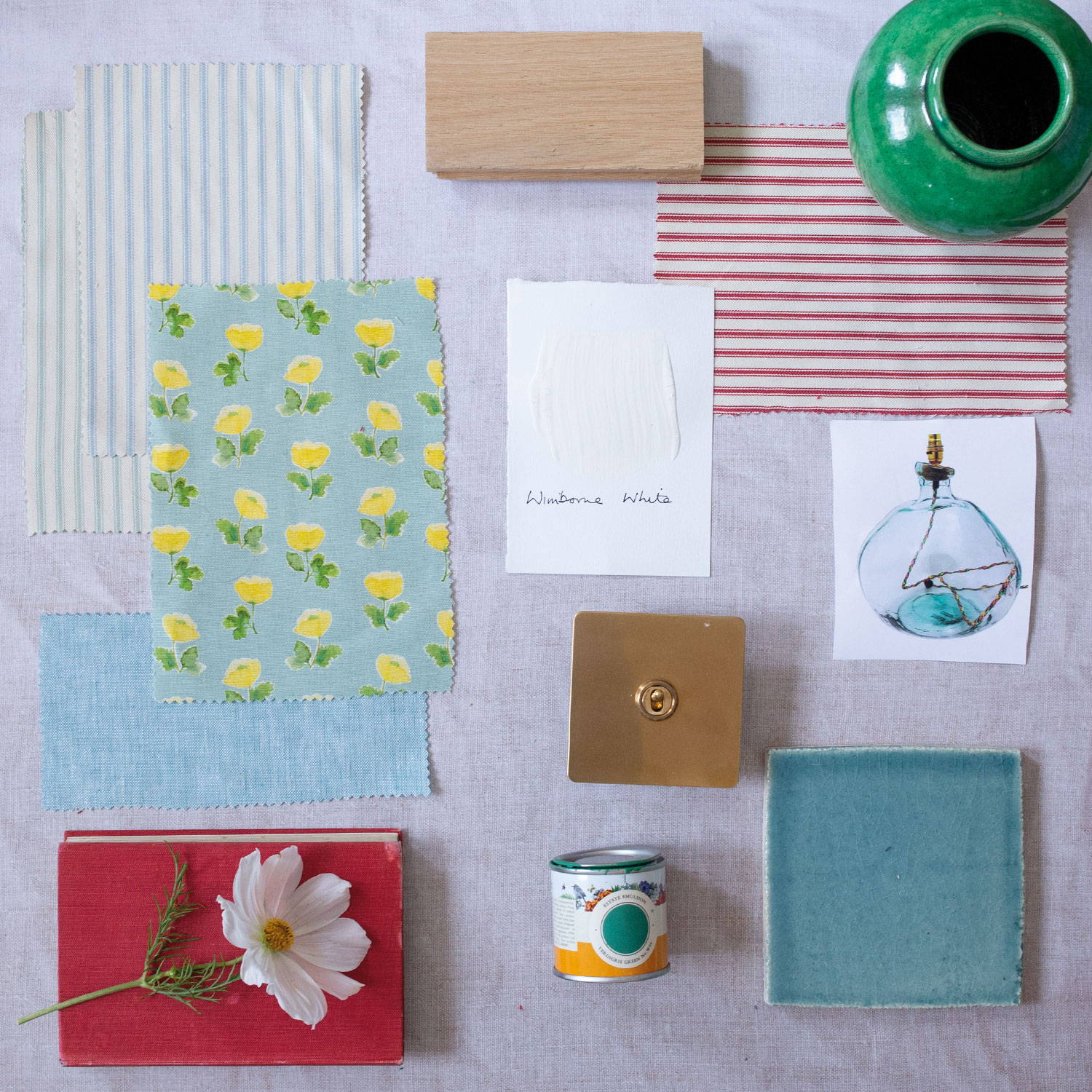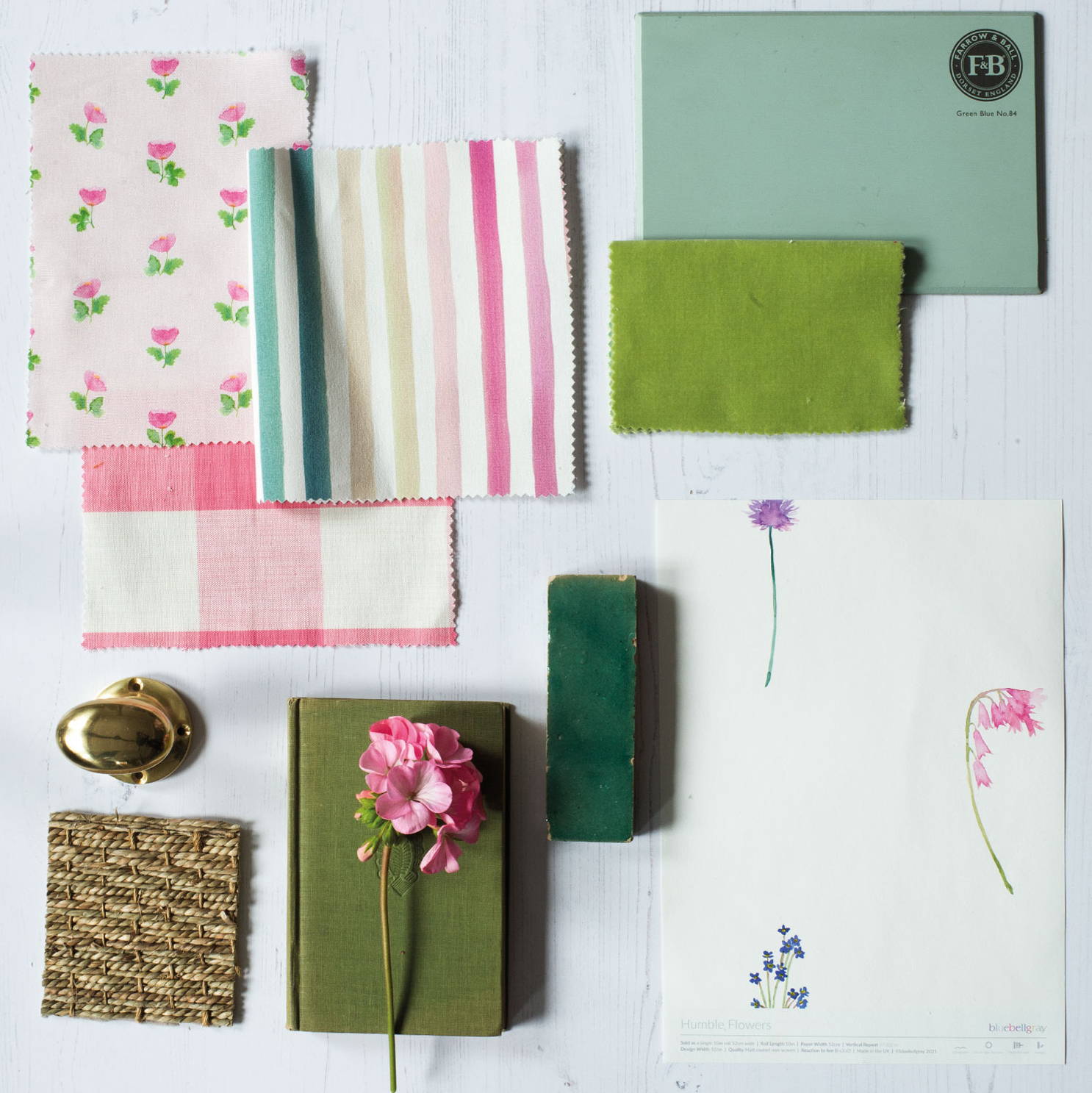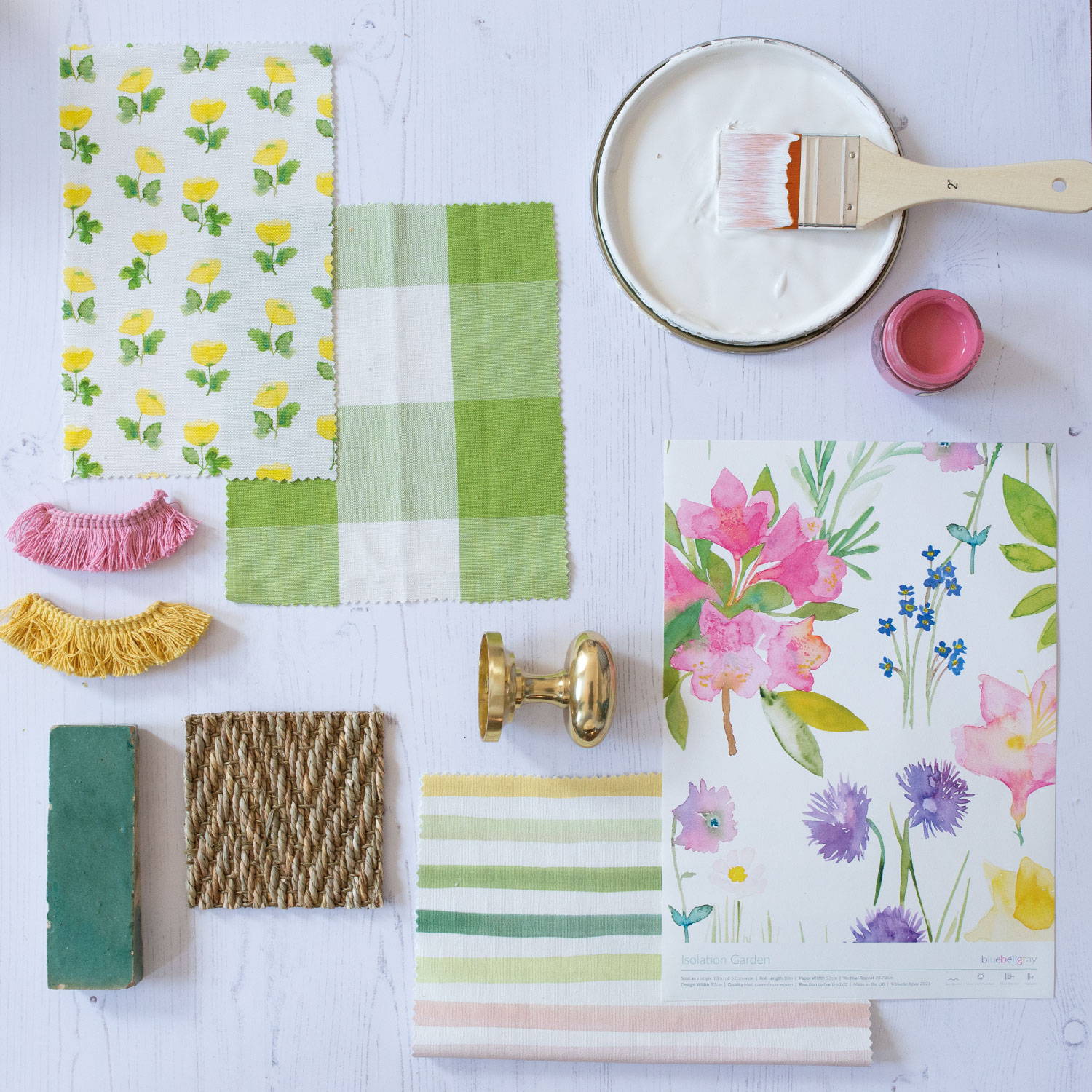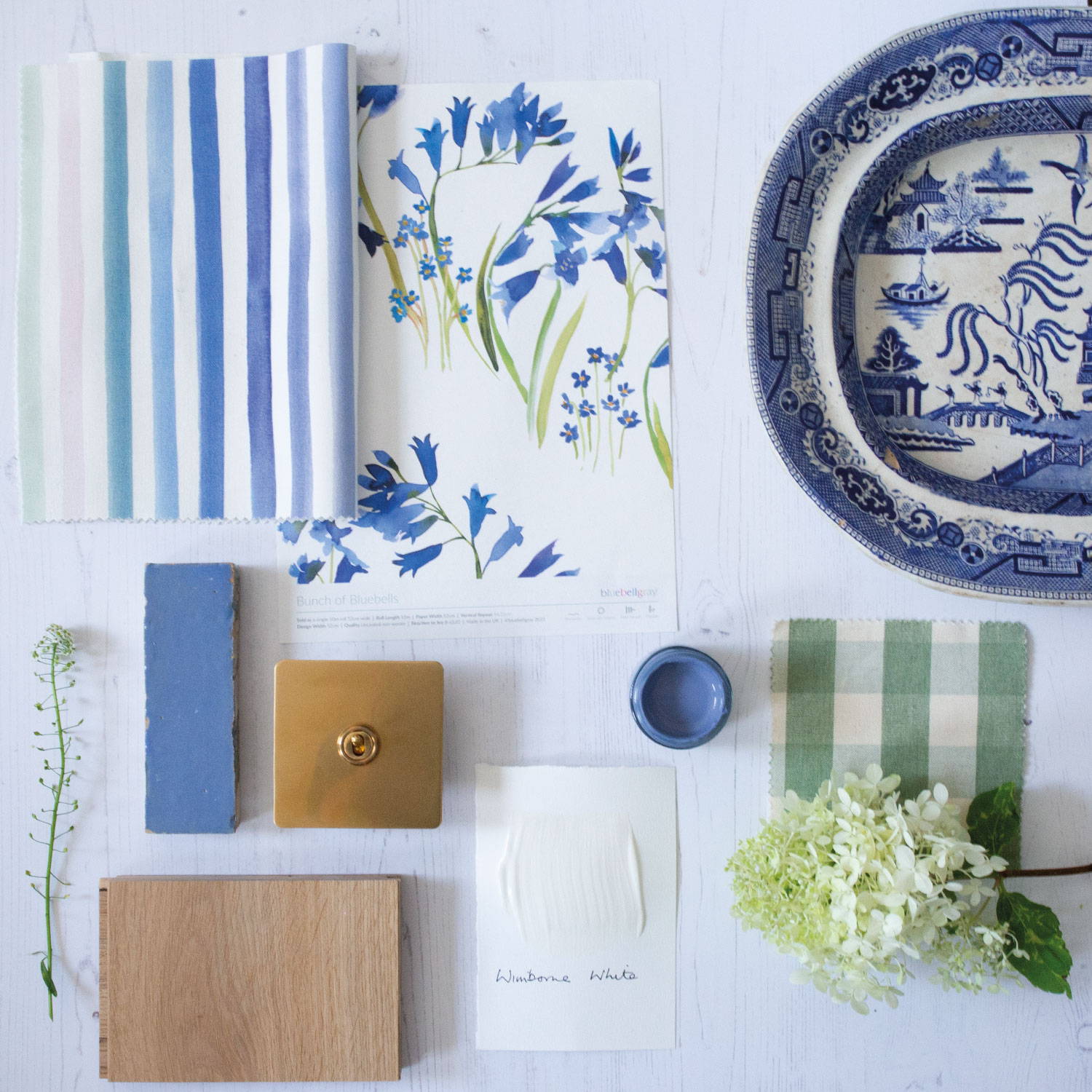 Keep your space cool, calm and collected with florals and stripes in a profusion of greens and blues. Pair our Market Stripe Cornflower fabric with Green Gingham and the Bunch of Bluebells printed fabric, for a clash of patterns in complementary hues. Extra points if you can hunt down some vintage blue and white Willow crockery.
Discover more expert styling tips from the Bluebellgray team.
Inside Fi's Bedroom > https://www.bluebellgray.com/blog/fis-bedroom-tour/
How to create beautiful Bluebellgray looks at home > https://www.bluebellgray.com/blog/how-to-create-beautiful-bluebellgray-looks-at-home-your-bluebellgray/
Enter your email and receive 10% off your first order.