Ever wanted to see inside our Founder Fi's own bedroom for style inspiration?
Whether you're looking for colour inspiration or just curious (we would be too), see how the artist, travel-lover and mother styles her home with her luxury digital printed fabrics from Bluebellgray.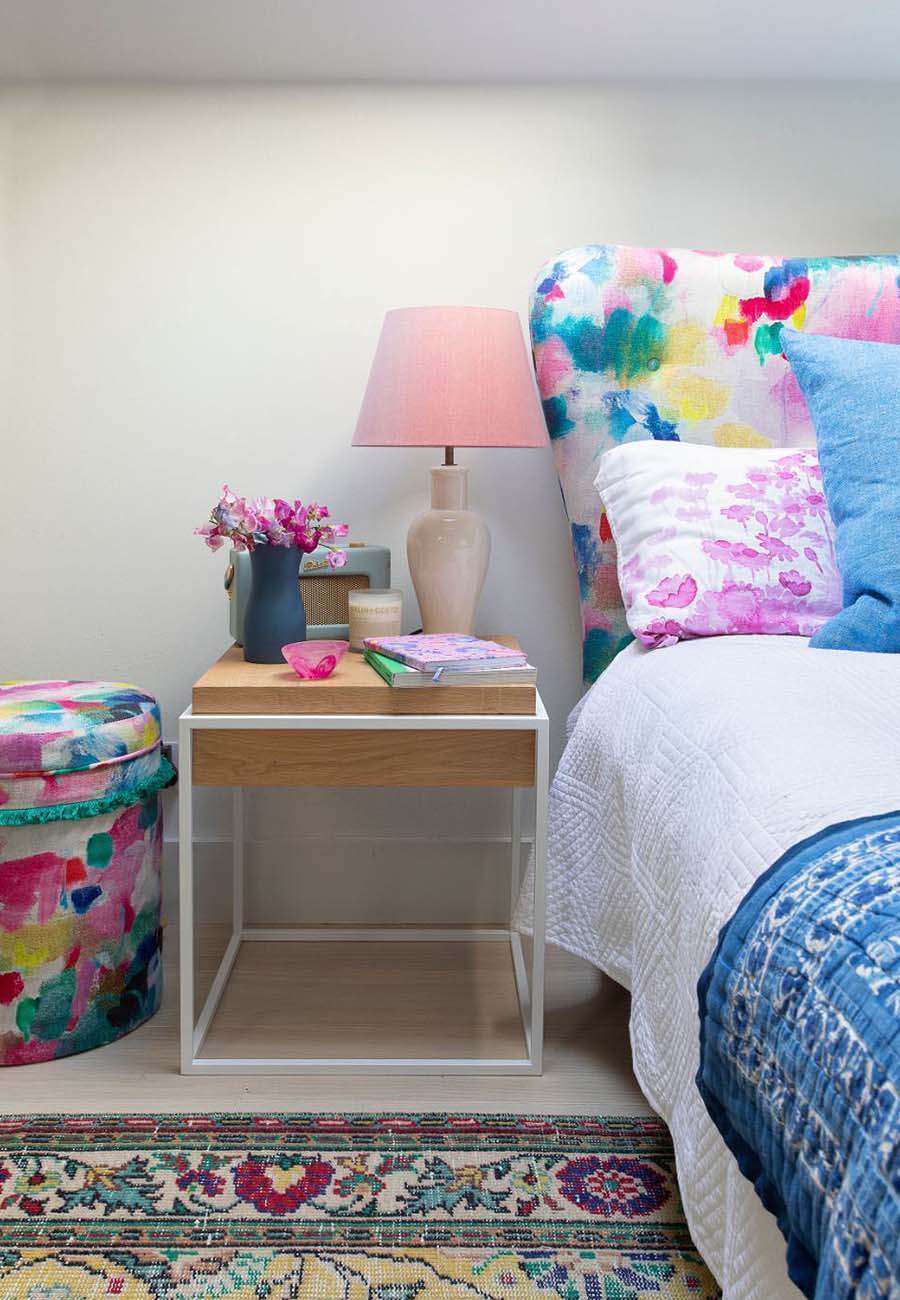 If anyone knows about creating a joyful, uplifting space, it's Fi. And it's no surprise that her bedroom captures the very essence of Bluebellgray's mood-boosting design ethos. Here, white-washed walls offer the ultimate backdrop for her signature pops of colour – she's used Farrow & Ball's 'Strong White' wall paint to allow her floral pattern prints and printed cotton fabrics to shine.
For her Button & Sprung Eliza bed, Fi has customised the look using Bluebellgray's luxury digital printed fabrics, which make the perfect upholstery fabric for bespoke bedheads, crafted to your exact requirements.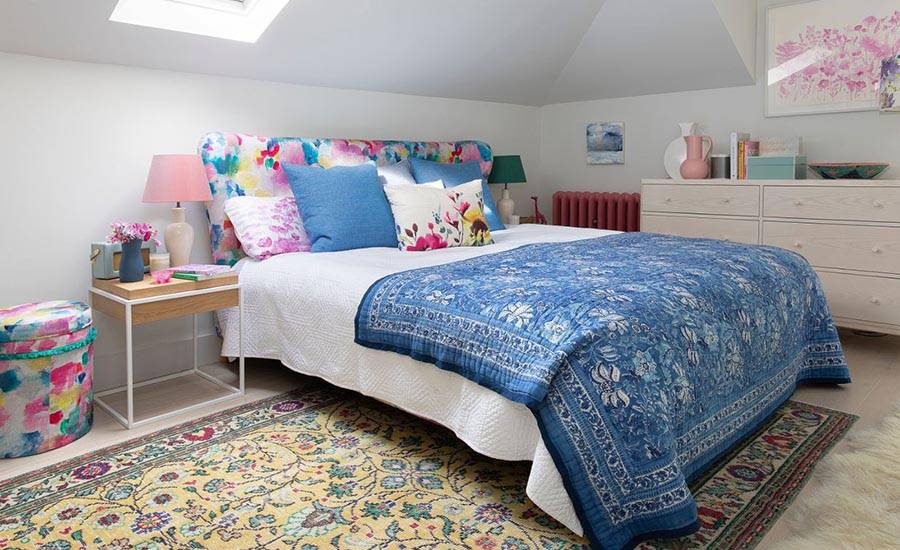 Button & Sprung Eliza bed upholstered in our Seafield fabric, Bluebellgray bed linen, block-printed quilts, vintage rugs, Sue Pryke water carafe, Roberts radio
Vintage patterns and trinkets combine with modern, contemporary colours, such as bold blues, greens and pinks, to make waking up in the morning just that bit easier.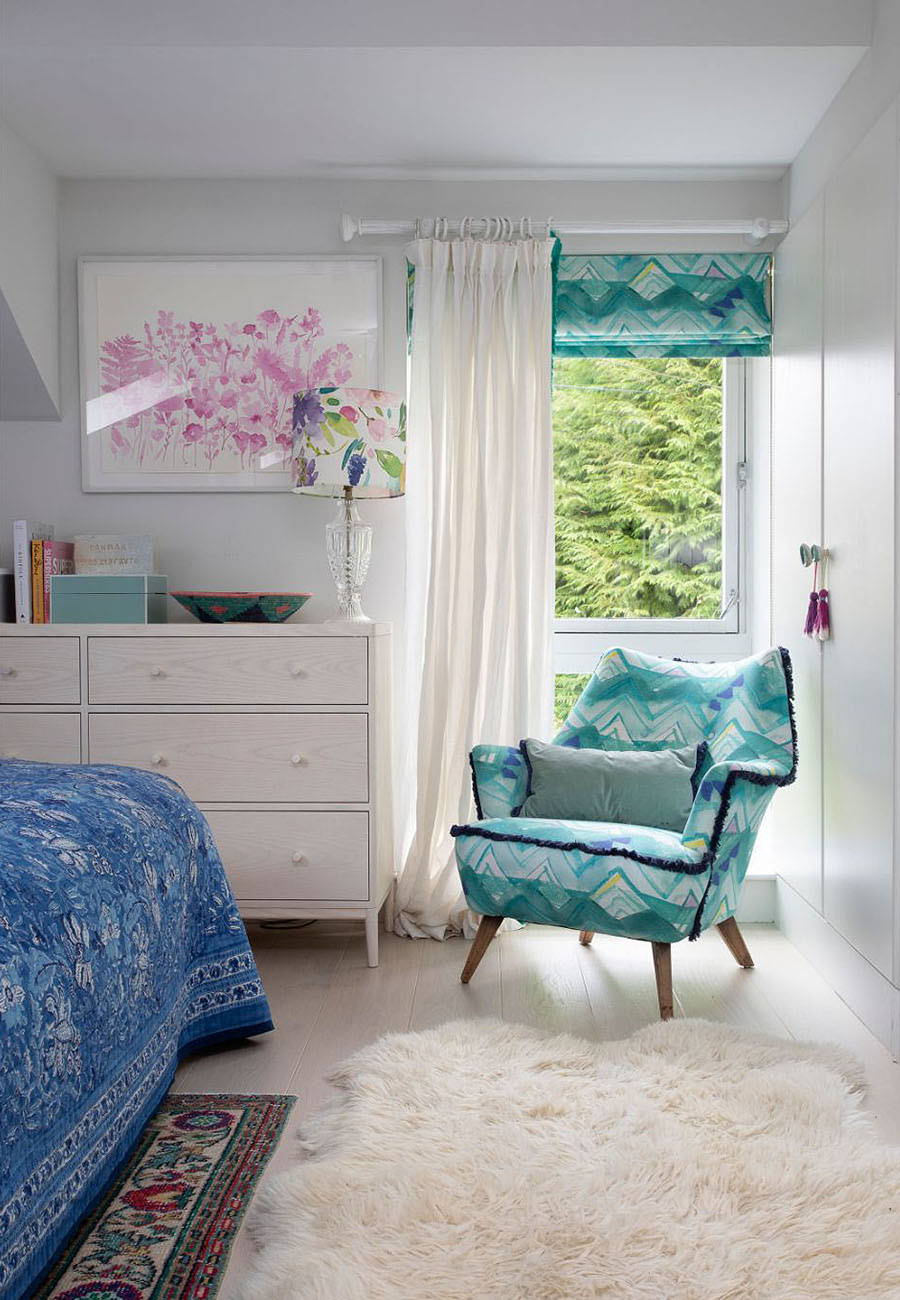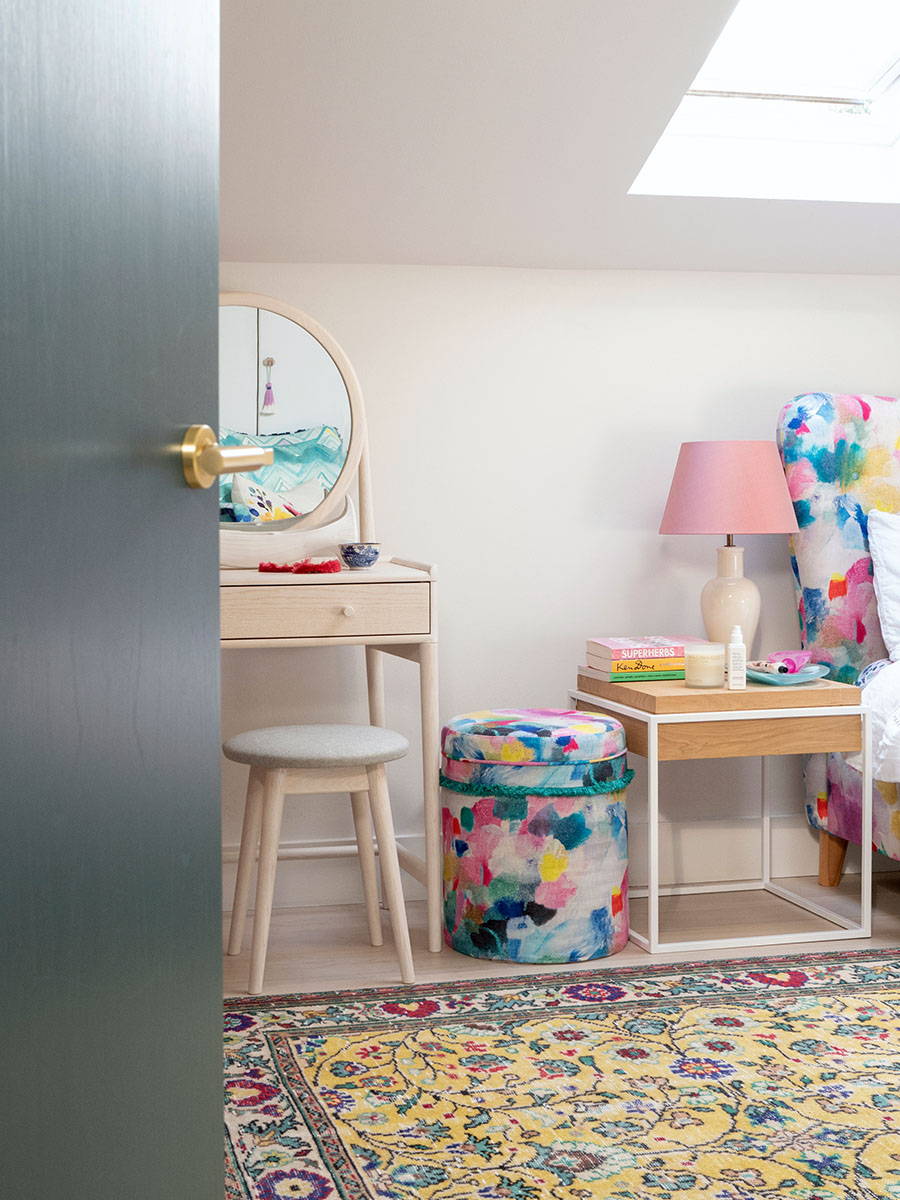 ---
Fi's artistry is often inspired by her nomadic adventures, whether it's Morocco or South-East Asia, so by fusing her own pieces with those picked up along the way, it creates a room full of personality – plus who doesn't love to be reminded of carefree days under the sun.
Her top tip for bringing more personality into your bedroom? "If you're colour shy, pick out a tone or hue you love and dot it around the room through artwork, textured cushion detailing or bedspreads – that way you bring the space together in a way that doesn't feel overwhelming."
Personal details are a must for Fi, too, because you want your room to represent you and all your chapters. "Your room should be your sanctuary – especially if, like me, the rest of the house is full of Lego!"