Our whole ethos is about fresh, uplifting and modern prints to add joy-filled colour into your homes – and who better to show us how you style it, than you.
Designing your home is a personal thing, but it is always great to get some inspiration and interior design tips from others. To help get you started, here are just a few of the amazing real homes we have been sent over the years from Bluebellgray customers, featuring our signature printed bedding, floral curtains, modern rugs and watercolour wall art.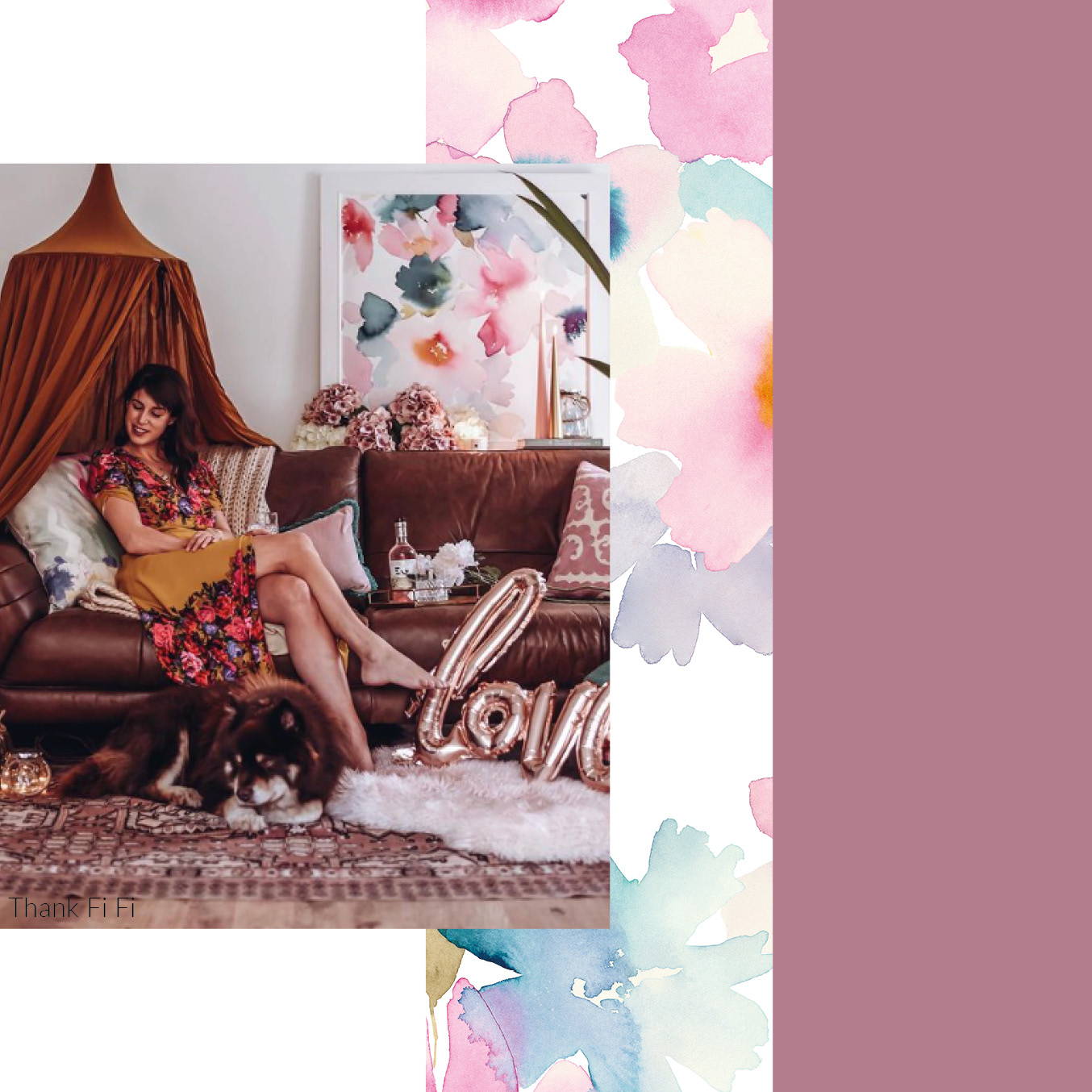 Floral curtains, a beautiful framed piece of art, a comfy reading chair in the corner – like Thank FiFi (above), there are so many small and simple ways of making a space your own without breaking your back or bank. You can still have a classic interior design scheme whilst adding small pops of colour and print to make big changes to a room. Printed bedding is another great way to personalise a space without making too much of a commitment.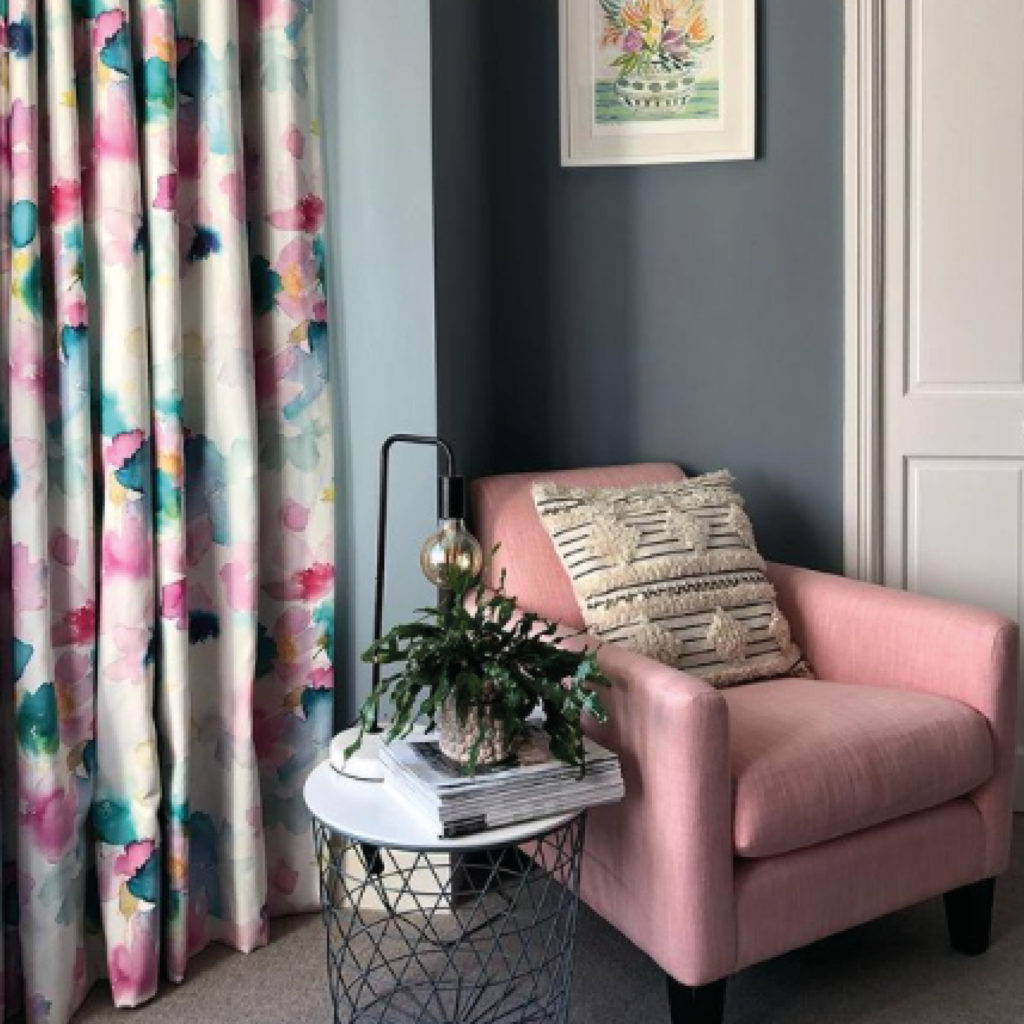 We love seeing people be brave with colour, patterns and shape. One way to do this is select some key note colours from a favourite print, like the ever-inspiring Jay from Paint The Town Pastel.
If mixing colours isn't your thing, then using large scale patterns is another great way to make a statement in a space, such as the large watercolour brushstrokes on our Big Archie printed fabric or one of our modern printed rugs. Using one or two prints like this can transform a smaller space where combining too many colours might feel overpowering.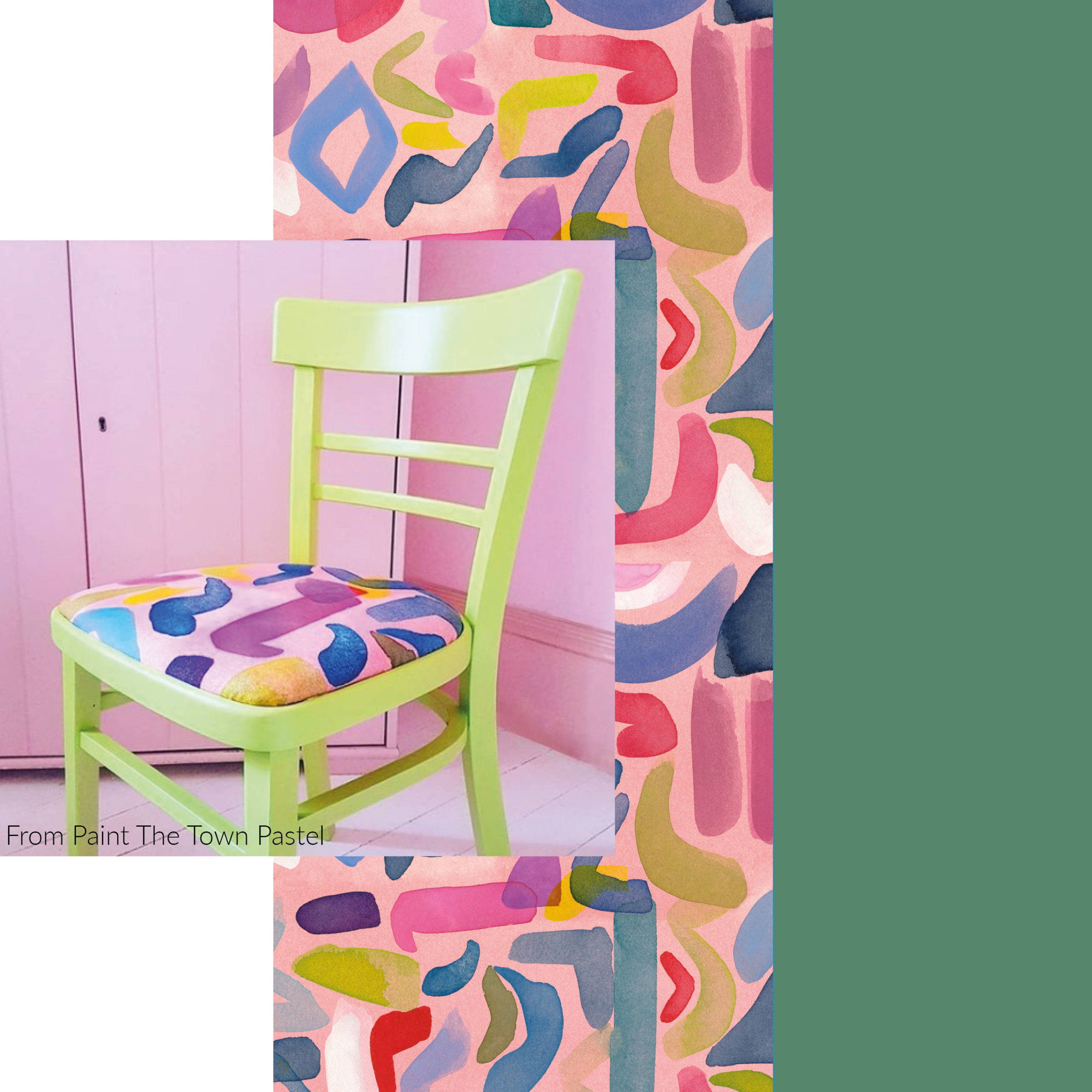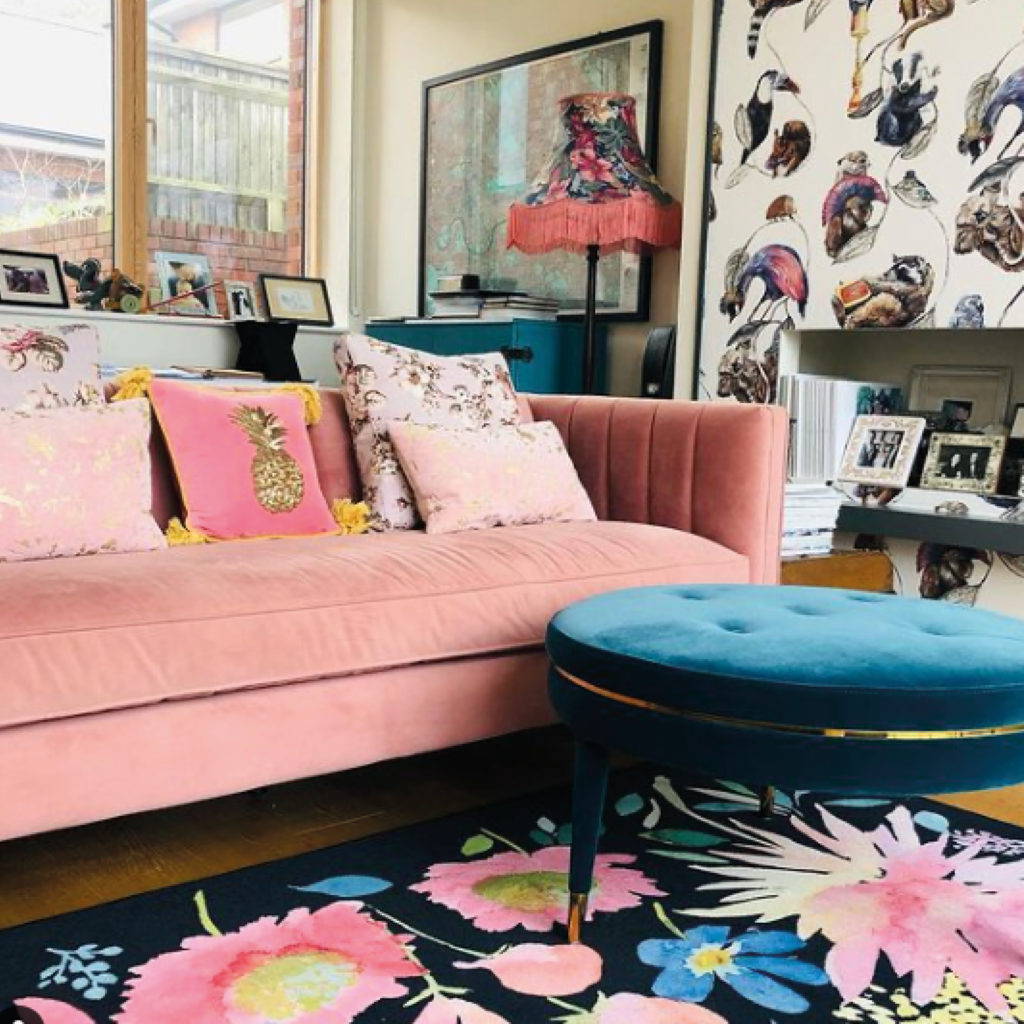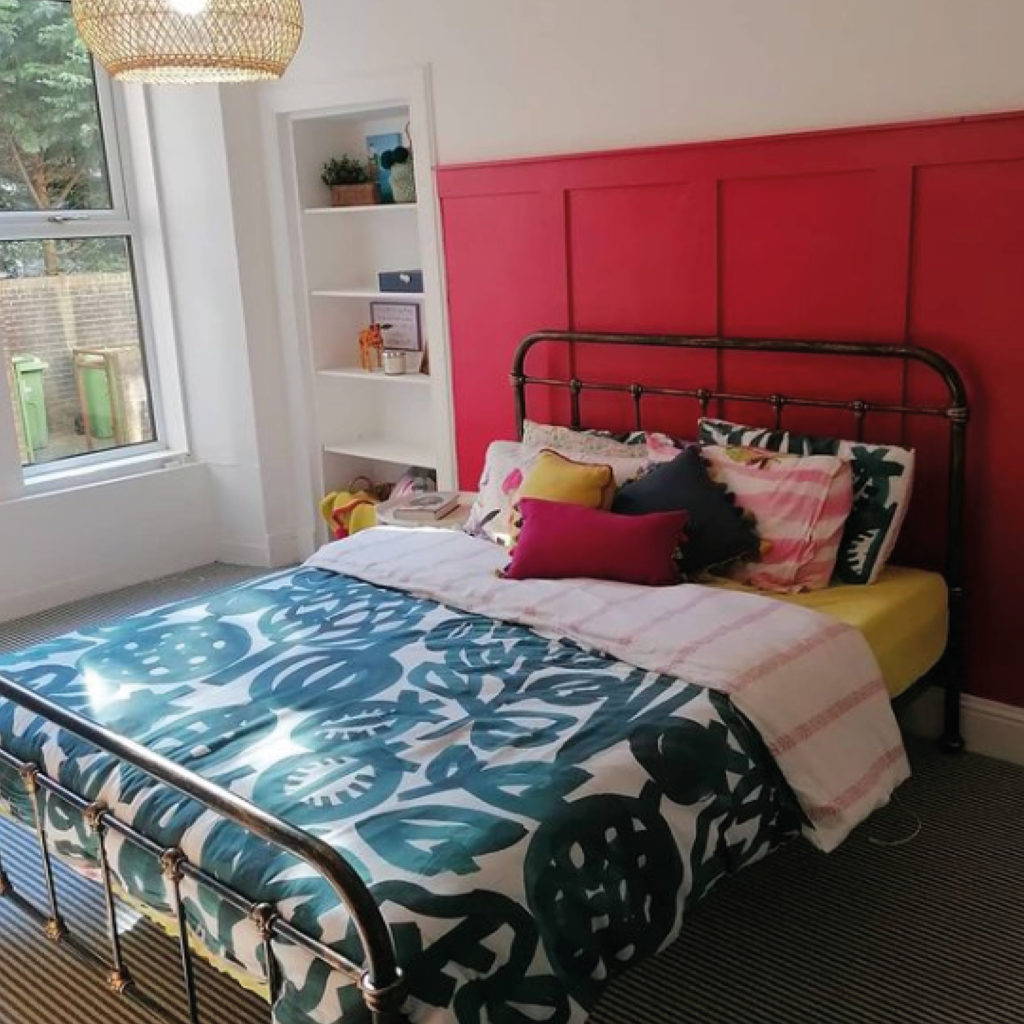 Paint The Town Pastel combines our Colourist Wall Art with a vivid lilac door and seafoam walls, for an unexpected pop of colour in the bathroom.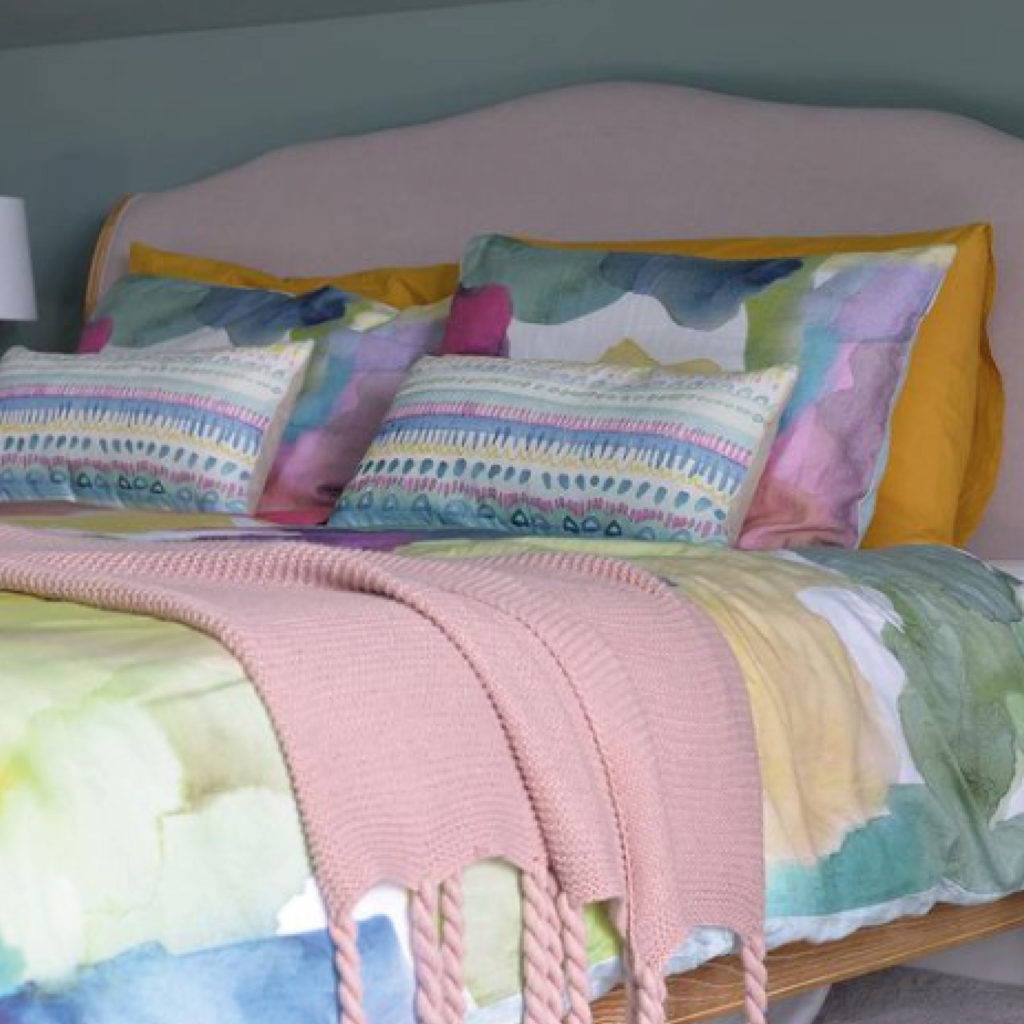 Making It Our Home combines a watercolour bedding set with a dusty pink headboard and throw rug, for a cosy bedroom that's wonderfully welcoming.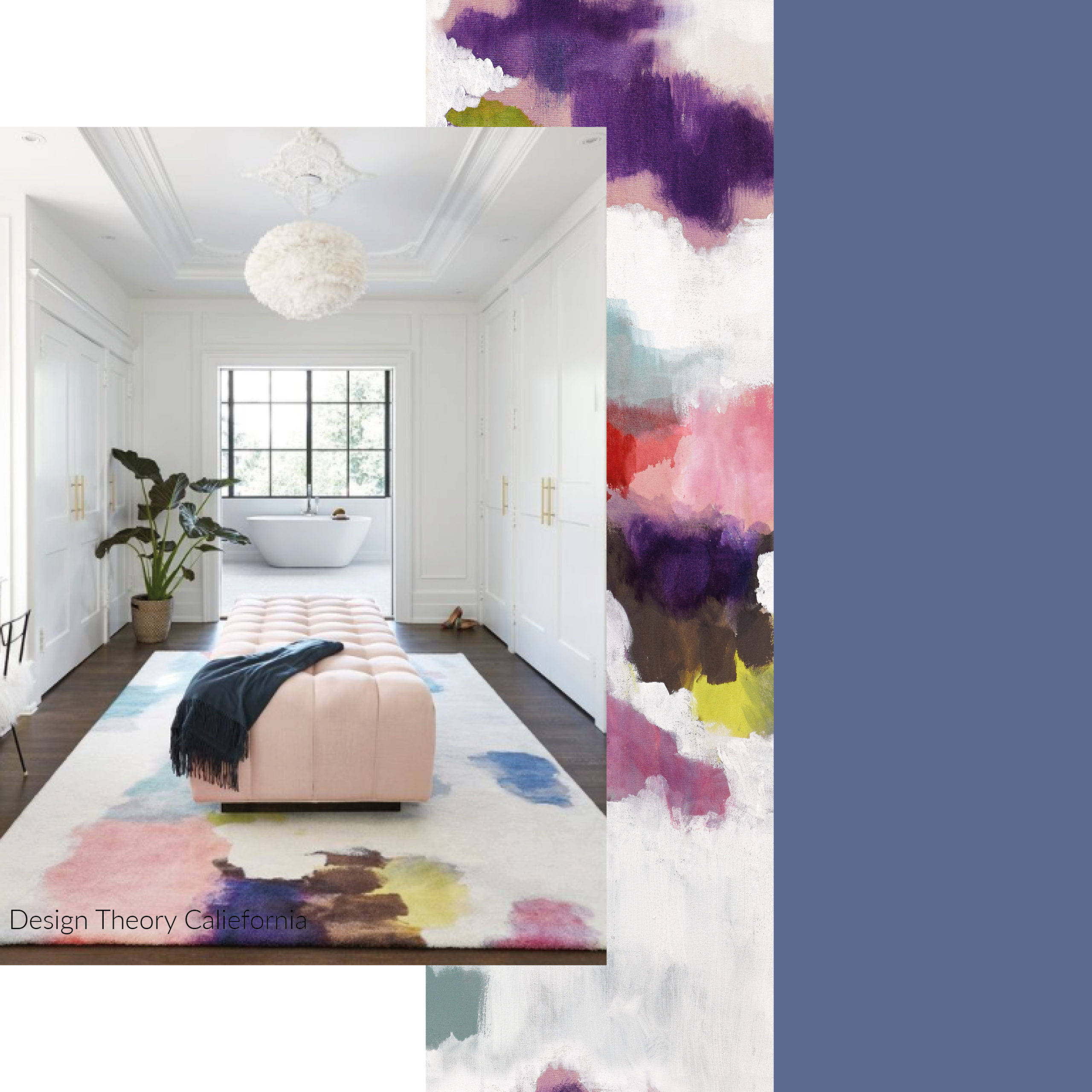 Forget what you think about neutrals being varying shades of magnolia and cream. A neutral base can in fact be a stunning canvas to display your favourite pops of print and colour and a beautiful way of creating a gentle and curated look.
A neutral base also doesn't mean it needs to be without colour. Instead, select colours which can be a carrier for other tones and prints, helping marry them together and create unity within a space.
Shades of Neutral adds pep to an all-white dining space with our Seafield Print, for a subtle and sophisticated hint of colour.
Love seeing other people's homes? Head to our hashtag on Instagram #bluebellgray and tag us in your own to be featured. Alternatively, drop us an email at hello@bluebellgray.com
Discover more expert styling tips from the Bluebellgray team.