A New Season
Fabric Guide


We have created some moodboards demonstrating ways you could use our beautiful new fabric collection.
June - Calming Floral Charm

June is a timeless & elegant design, soft green watercolour hydrangeas gracefully adorn this breathtaking fabric. Hand painted and inspired by the hydrangeas that flourish in Glasgow's West End, June is a modern take on classic floral fabrics which never go out of style. Here we have styled June with our Sage Gingham, and Humble Flowers for delicate, country house charm. Invisible Green by Edward Bulmer, a colour loved by interior designers, adds a bright pop of green which is steadied by soft, soothing neutrals, one of our favourites is Wimborne White by Farrow & Ball. A Jute rug adds a natural texture and pared back look.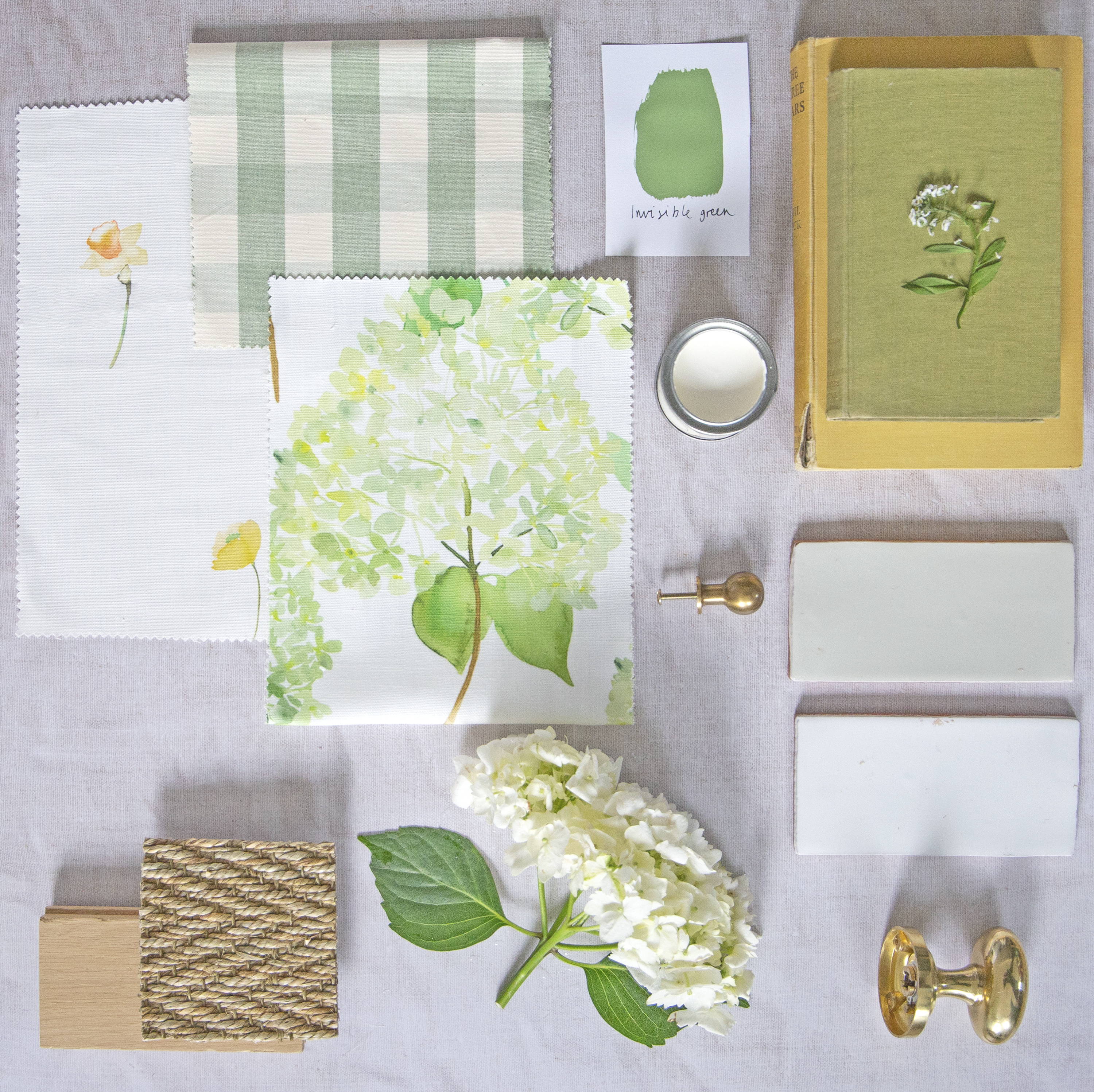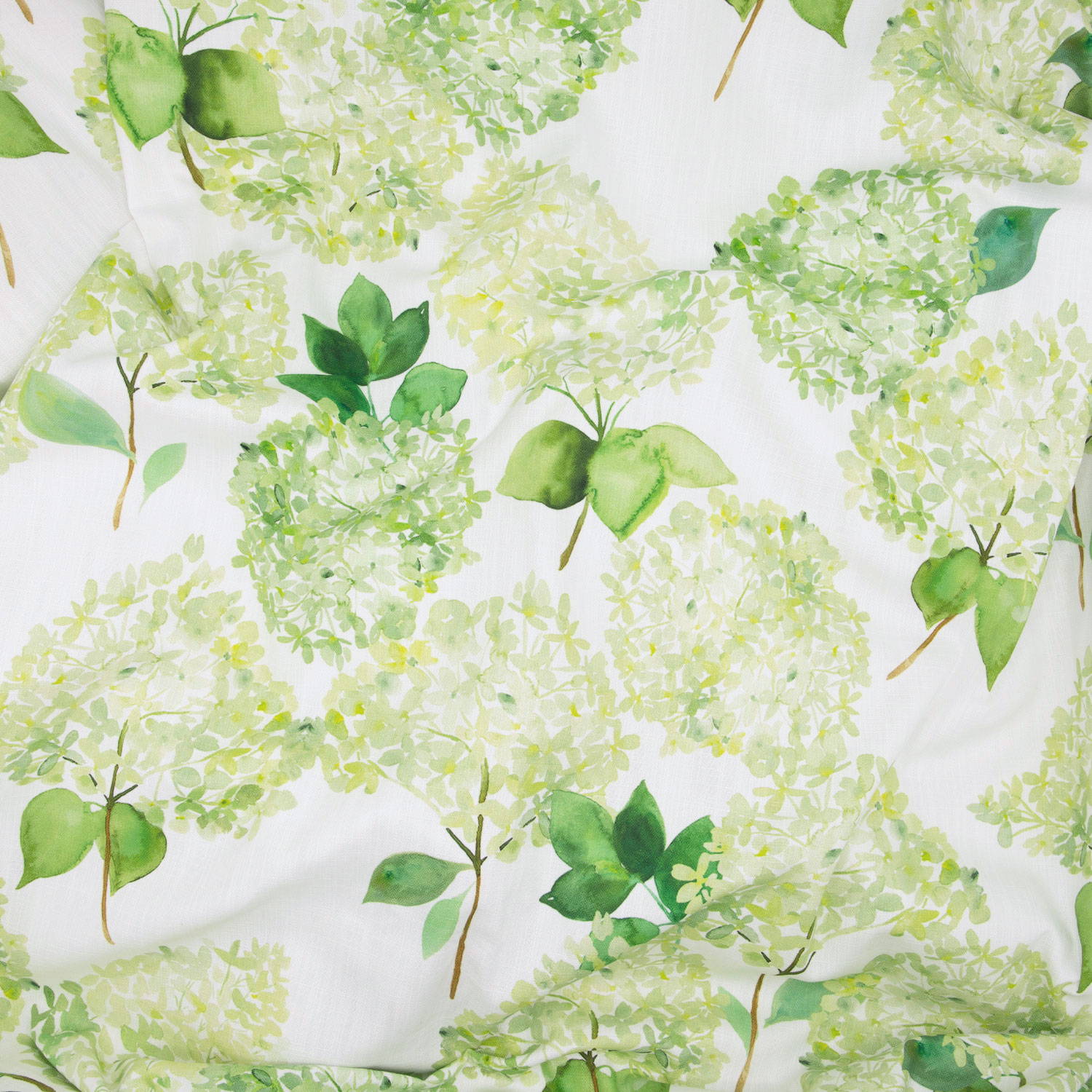 Kit - Cheerful Childrens Bedroom


Kit is named after our favourite baby sister so it feels apt to show how we would decorate a baby sister's bedroom! Rainbow striped Gaaee combines with Kit perfectly to assist this upbeat scheme, some Indigo Gingham adds further pattern and would look excellent as a cushion on a comfy, squashy reading chair. Walls don't have to be painted a garish colour just because the room's occupant may favour it! Borrowed Light by Farrow & Ball is reminiscent of the summer sky, adding to the cheerfulness of the bedroom without using strong primary colours. Using a colour like this allows your child to grow with the room, without needing to be repainted every 6 months as their taste changes - accessorise with their favourite teddies, toys and works of art on display as a compromise.
Freddy - Eye-catching Abstracts


Freddy gives the quintessential Bluebellgray abstract look in an upbeat summer colour palette. The perfect print for colour lovers, large scale abstract watercolour marks would add drama, style and interest to any room. Here we have pattern layered with Kit and Nonna . Kit layers perfectly with Freddy , featuring the same colours, however it's painterly marks are spread out allowing for white space to calm this scheme. Adding the small scale repetitive print of Nonna produces pattern layering perfection! Deep teals sit beautifully next to Freddy, here we have used Vardo by Farrow & Ball, a side table or chair painted India Yellow by Farrow & Ball would add an eye catching contrast.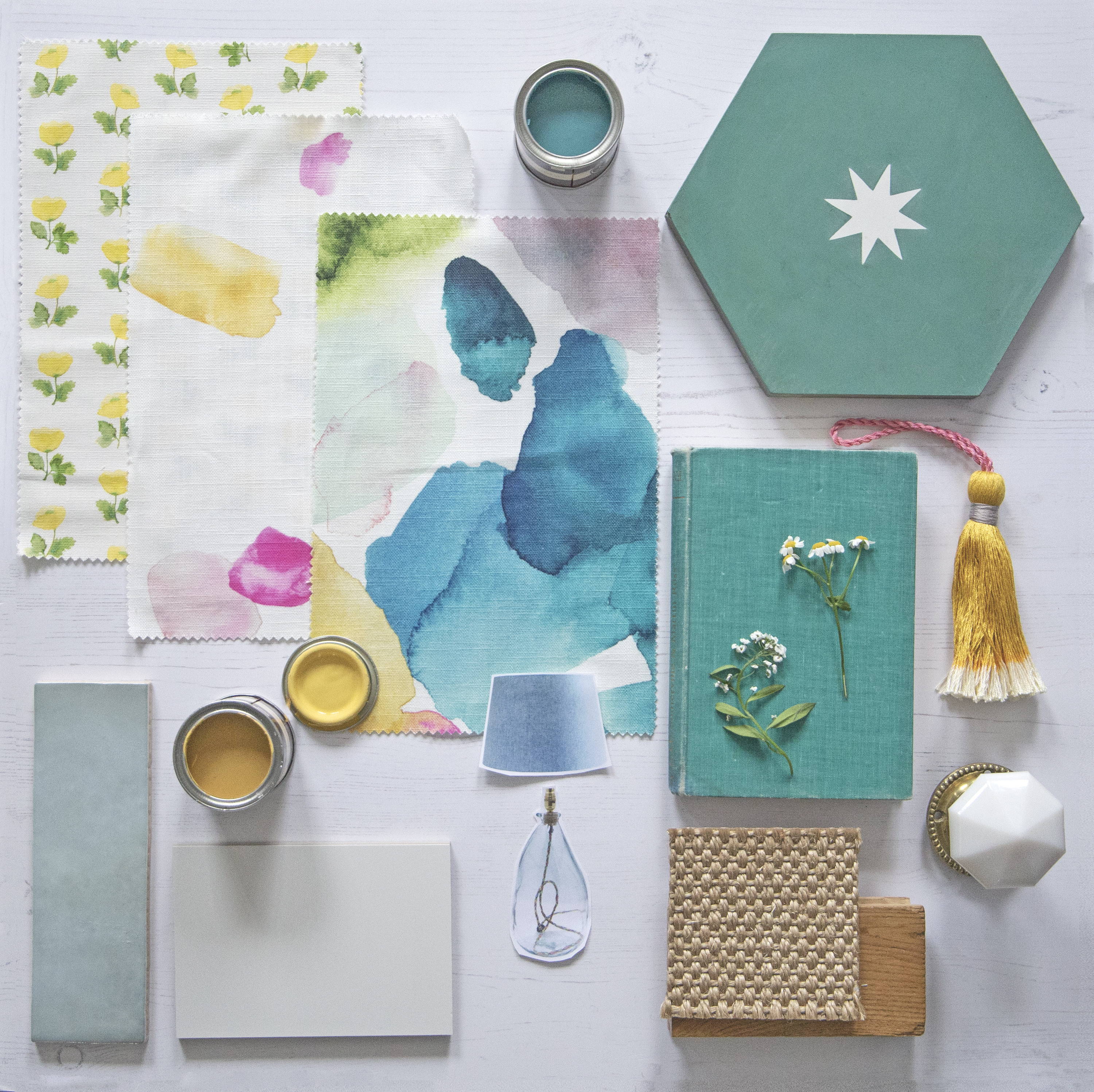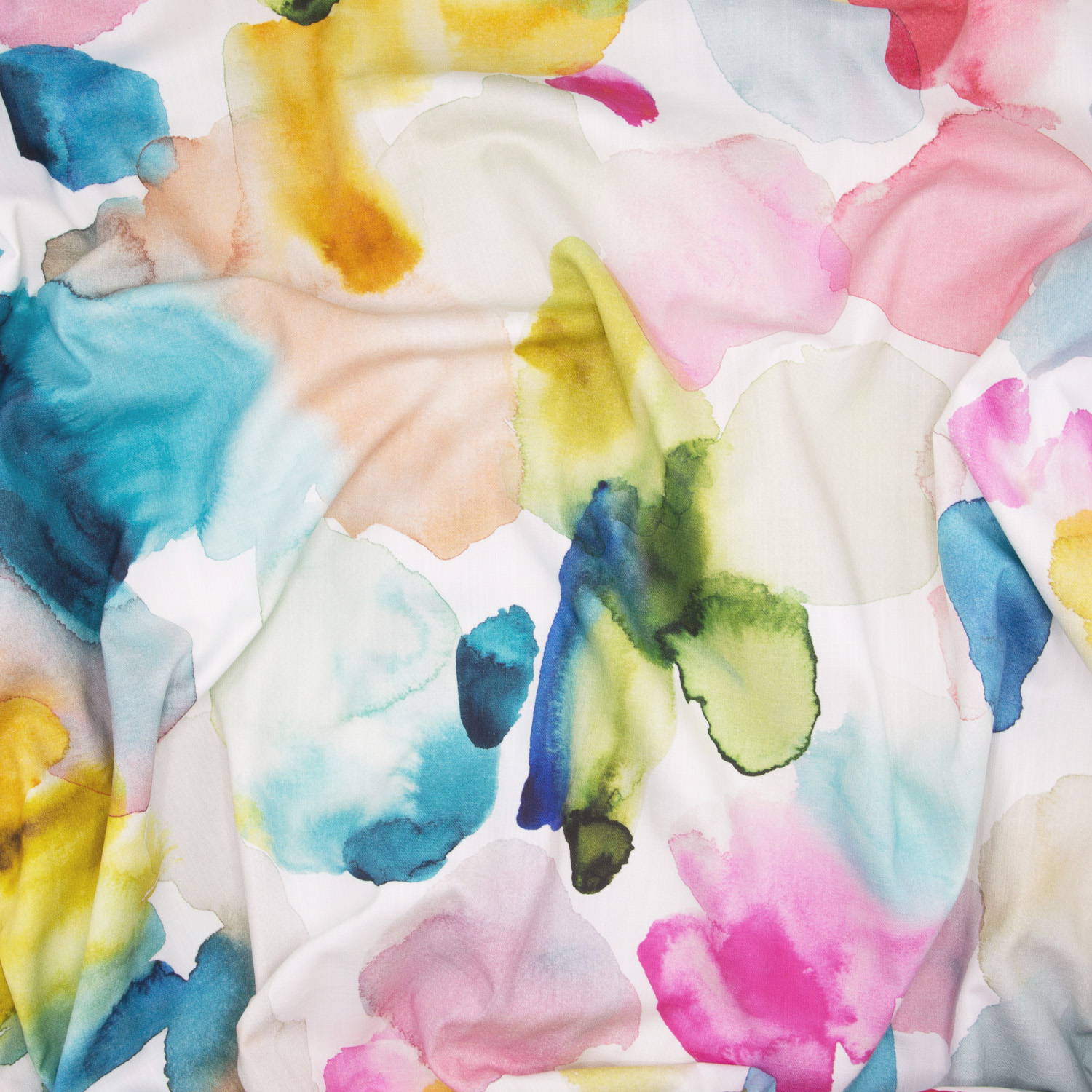 Have a project in mind? These boards were made by our Interior Stylist, Holly. If you would like to speak to Holly for an interior consultation and your own personalised moodboard then please check out our interior consultation service.