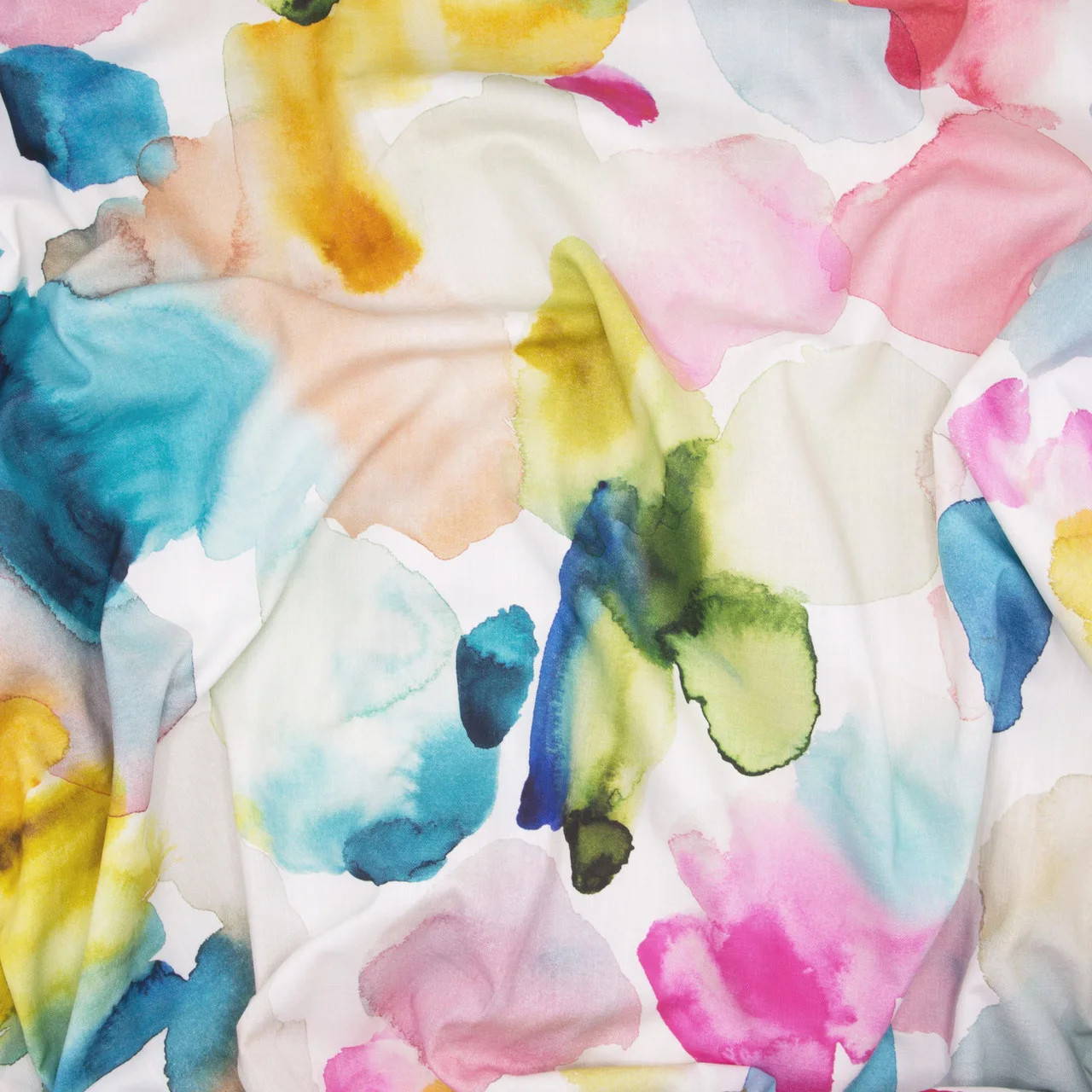 BLUEBELLGRAY IS ALL ABOUT FRESH, UPLIFTING AND MODERN PRINTS TO ADD JOYFUL COLOUR TO YOUR HOME
The very first 6 cushions Fi originally created on her kitchen table have grown into a full range of homeware including bedding, fabric, wallpaper, rugs and tableware, all in her signature colourful, handpainted, watercolour style. Everything is created originally in the brand's beautiful studio in Scotland, staying true to the original vision - Fi still paints all the signature designs that have become synonymous with the brand.
We make our products to last, using materials and ethically approved factories.
We create all our designs from scratch in the Bluebellgray studio.
Colour is at the heart of what we do, we believe in the power of colour to change how you feel.
We care about our environmental footprint as a company. We use natural fibres in our products that are biodegradable, and we have eradicated plastic from our packaging. Many of our bedding products are carbon neutral and we aspire for them all to be.
Fi continues to work with the best digital printers in the world to ensure the heart and soul of Bluebellgray is retained in every product. Supported by a brilliant team, the award winning brand has grown with Fi, new collections are released twice a year with abstract pieces and florals at the heart of the print designs. The brand is now stocked all over the world in beautiful department stores and design boutiques from Tokyo to Toronto and beyond.
"I really believe in the power of colour and print and how they can affect how we feel, that's my driving force behind everything I do at Bluebellgray. Designing prints that bring joy to your home and make you feel good when you are surrounded by them."
Discover our luxury bedding collection and add some joy to your home.